Schools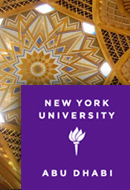 Follow the Money
Wednesday, March 2, 2011 by
Alex Joffe
| Jewish Ideas Daily » Daily Features
The prestigious London School of Economics (LSE) is shocked—shocked—to discover that Muammar Qaddafi is a very bad man. So the once venerable institution is diverting some of the $2.5 million pledged through Qaddafi's son Saif al-Islam into a scholarship fund for Libyan students.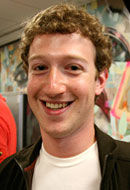 Jewish Philanthropy 2.0
Wednesday, February 23, 2011 by
Alex Joffe
| Jewish Ideas Daily » Daily Features
Jewish mega-donors are hardly news. It is also a commonplace that wealthy Jews allocate less than 25 percent of their giving to specifically Jewish causes. Of the two facts, the latter has understandably puzzled and frustrated fund raisers for Jewish causes. But is it really so mysterious?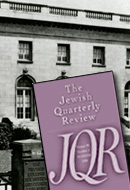 In the Portable Homeland
Wednesday, December 29, 2010 by
Alex Joffe
| Jewish Ideas Daily » Daily Features
Heinrich Heine described the Bible as the Jews' portable homeland. Both it and its various and proliferating extensions through history have been the objects of intense exploration by modern Jewish scholars. What do the numerous books and articles published by these scholars have to tell us, and how much of their scholarship is relevant to daily life, or of interest beyond the circle of their fellow academics?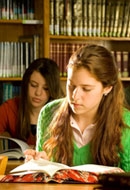 A Jewish Renaissance?
Monday, November 15, 2010 by
Yehudah Mirsky
| Jewish Ideas Daily » Daily Features
In recent years Israel has become a vast open-air laboratory for experiments in Judaism, re-fashioning rituals, reading old texts through new lenses, scrambling and fracturing familiar dichotomies between secular and religious. Secular yeshivot, mainstream performers singing medieval Hebrew hymns, non-denominational "prayer communities" in hip Tel Aviv, kabbalistic therapy movements, Judaism festivals on once-socialist kibbutzim—something is going on here, but what?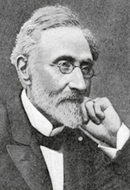 Jews and Their Historians
Wednesday, October 27, 2010 by
Yehudah Mirsky
| Jewish Ideas Daily » Daily Features
Over the last two centuries, Jewish identity has assumed an often bewildering variety of forms—religious, political, social, and cultural. One form, insufficiently recognized as such, is the study of Jewish identity, especially as filtered through Jewish history. Its main means of expression is the academic enterprise known as Jewish Studies, a field that in turn comprises a variety of specific schools and thinkers.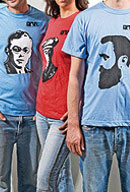 Zionism Derangement Syndrome
Wednesday, August 25, 2010 by
Elliot Jager
| Jewish Ideas Daily » Daily Features
A smoldering resentment, bordering on political paranoia, is palpable in sectors of Israel's Left these days. Everywhere, it seems, powerful enemies are conspiring to undermine the centers of cultural influence that leftists have long regarded as their own property, and as beyond criticism. Their response bears a resemblance to the left-wing American affliction that the columnist Charles Krauthammer memorably labeled "Bush Derangement Syndrome."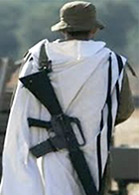 And That's an Order?
Wednesday, January 6, 2010 | Jewish Ideas Daily » Daily Features
International pressure is mounting on the Netanyahu government to freeze—and eventually remove—Jewish settlements in Judea and Samaria. Simultaneously, a heated domestic debate is taking place within the national-religious (Dati Leumi) community over whether religious soldiers can, if push comes to shove, resist a government order to remove settlers from their homes. The argument resonates most strongly in the "Hesder" yeshivot, higher-level schools whose students alternate periods of Talmud study with active military duty. Yesterday, the heads of Har Etzion, a flagship Hesder yeshiva, issued a strong statement against disobedience. The issue is made more acute by the fact that so many religious...

School Daze
Thursday, December 17, 2009 | Jewish Ideas Daily » Daily Features
In a narrow decision by the UK Supreme Court, an Orthodox school in London has been ruled in violation of the country's race-relations law for refusing admission to the son of a non-Orthodox convert. "The judges knew they were handling a hot potato," comments the author of a 2008 report on the future of Jewish schools in the UK, who reads the decision as an open invitation to Parliament to revisit and re-write a defective law. But alarm bells have been ringing loudly in the Jewish community ever since the case started its way through the lower courts; the columnist...