Schools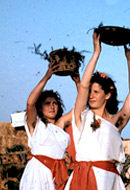 The Forgotten Festival
Monday, June 6, 2011 by
Michael Carasik
| Jewish Ideas Daily » Daily Features
The holiday of Shavuot, which begins this year on Tuesday evening, is the orphan among Jewish holidays; it is the forgotten festival. Let me count the ways.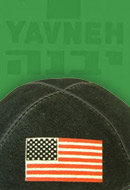 American Orthodoxy and Its Discontents
A "case study in institutional decay": that description of Orthodox Judaism in America was offered in 1955 by the late sociologist Marshall Sklare. It has long since entered the gallery of scholarly misjudgments, acknowledged as such by Sklare when events turned out to belie his assessment.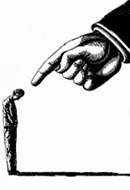 Israel and Western Guilt
Friday, May 20, 2011 by
Aryeh Tepper
| Jewish Ideas Daily » Daily Features
"Confront Your Privilege." So reads a "subtly coercive" sign on display at tony American liberal-arts colleges. Why coercive? Because, as Wilfred McClay explains in an illuminating recent essay in First Things, what such signs are really telling the students is, "Feel Guilty."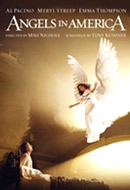 Agitprop in America
Thursday, May 12, 2011 by
Alex Joffe
| Jewish Ideas Daily » Daily Features
The tempest has subsided, and the playwright Tony Kushner will receive his honorary doctorate from the City University of New York after all. After a single trustee convinced the majority of his fellow board members to deny the award on the basis of Kushner's viciously negative pronouncements about Israel, the weight of almost the entire New York cultural apparatus was brought to bear.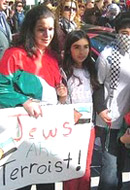 Anti-Semitism 101
Friday, May 6, 2011 by
Alex Joffe
| Jewish Ideas Daily » Daily Features
One of the many dismaying things about anti-Semitism is its lack of originality. The rhetoric and setting change, but the substance persists. Anti-Semitism on American campuses is no exception; but the mere fact that it exists, and that it is virulent, is sufficient to merit the alarm it has caused.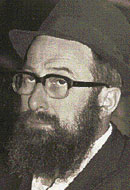 Messianic Temptations
Thursday, April 7, 2011 by
Yehudah Mirsky
| Jewish Ideas Daily » Daily Features
The downfall of Moshe Katsav, the former president of Israel recently convicted and sentenced on a rape charge, is a many-sided episode—involving his crimes, the media circus around the judicial proceedings against him, and the private and public meanings of his disgrace.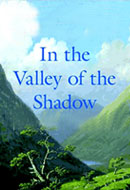 "The Sickening Question": God, Cancer, and Us
Many scholars of the Bible and ancient Judaism prefer to focus exclusively on ancient texts and the world that produced them, refraining from engaging with the implications of their work for contemporary religious life. James L. Kugel has never been one of those scholars.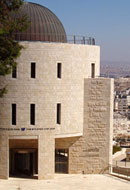 Jewish Studies in Decline?
Monday, March 28, 2011 by
Alex Joffe
| Jewish Ideas Daily » Daily Features
Reports prepared recently for Israel's Council of Higher Education have brought despairing news about the condition of the humanities in the country's universities. Especially dispiriting is the report on Jewish studies, once the crowning glory of Israel's flagship Hebrew University—and, in the report's inadvertently nostalgic words, "an investment in the nurturing of the deep spiritual and cultural structures of Israeli public and private life." That investment has been producing ever smaller returns.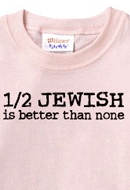 Identity = ?
Thursday, March 10, 2011 by
Yehudah Mirsky
| Jewish Ideas Daily » Daily Features
In discussions of that elusive entity known as "Jewishness," few terms have become so ubiquitous, and as a consequence so elusive, as "Jewish identity." The phrase regularly serves as the name of a communal dream: the wished-for end product that vast apparatuses of education, institution-building, and programming aim to instill and perpetuate. But what is it?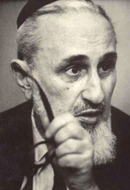 The Virtuoso of Judaism
Thursday, March 3, 2011 by
Yehudah Mirsky
| Jewish Ideas Daily » Daily Features
Religious virtuosity comes in many forms. One of them is the ability to reconcile seeming irreconcilables, like faith and freedom, piety and intellect, revelation and science. The dream of synthesis has lured many in the past two centuries. One who seemed to live it was Joseph B. Soloveitchik.