Satmar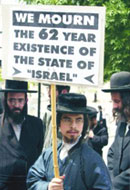 The Riddle of the Satmar
Thursday, May 23, 2013 by
Allan Nadler
| Jewish Ideas Daily » Daily Features
In this review of an adulatory biography of the Satmar rebbe, first published February 17, 2011, Allan Nadler considers Judaism's most traditional—and most alienated—community.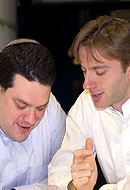 If I Forget Thee?
Tuesday, January 15, 2013 by
Allan Arkush
| Jewish Ideas Daily » Daily Features
As a recent seminar at New York's Mechon Hadar testified, throughout Jewish tradition, everyone—even the anti-Zionists—recognizes that the Land of Israel has more sanctity than any other place.  But what follows from that?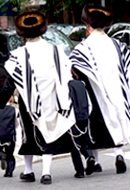 Spinoza in Shtreimels
Tuesday, September 4, 2012 by
Carlos Fraenkel
| Jewish Ideas Daily » Daily Features
Philosophy professor Carlos Fraenkel wrote that "the cultural relativism that often underlies Western multicultural agendas [is] a much greater obstacle to a culture of debate than religion."  Today, in an exclusive preview from the Jewish Review of Books, Fraenkel relates how his theory fared among a group of Hasidim.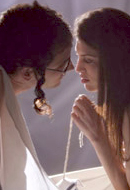 Lives of the Ex-Haredim
"Wherefore art thou Romeo?" Juliet calls out in pristine Yiddish from the heights of her fire escape.  Melissa (Malky) Weisz, who plays Juliet in the recent film Romeo & Juliet in Yiddish, probably asked the same question in a more vernacular Yiddish—and with very different expectations—in her earlier life.
The Riddle of the Satmar
Thursday, February 17, 2011 by
Allan Nadler
| Jewish Ideas Daily » Daily Features
A prospect terrifying to secular Israelis and Zionists worldwide has been the rapid growth of the Jewish state's ultra-Orthodox (haredi) community. Given the stranglehold of haredi political parties on recent coalition governments, and the encroachments by non-Zionist haredi clerics upon Israel's chief rabbinate, once religiously moderate and firmly Zionist, the fear is not entirely irrational.
Editors' Picks
Fans or Voyeurs?
Ilana Sichel
,
Los Angeles Review of Books
. Ex-Orthodox women's literature is becoming an unlikely subgenre of its own, but the quality of the writing is not quite keeping pace with its popularity.