S. Y. Agnon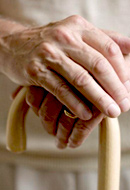 Buczacz by Way of Newark: On Literary Lives at the End
Thursday, January 10, 2013 by
Jeffrey Saks
| Jewish Ideas Daily » Daily Features
Philip Roth has bowed out gracefully from the literary world.  But for the great Hebrew writer S. Y. Agnon, retirement was never an option.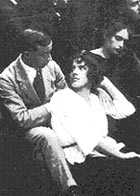 Eastern Europe
The rediscovery—and recovery—of Eastern Europe are central elements in contemporary Jewish culture. Ultra-Orthodoxy tries to maintain versions of Eastern European dress, speech, and mores. The theology of Abraham Joshua Heschel, the melodies of Shlomo Carlebach, the sound of klezmer, the literary productions of authors as disparate as S.Y. Agnon and Jonathan Safran Foer: all in their distinct ways seek to find, in the murdered world of Eastern Europe, a source of living energy for the present.  Not all succeed, and only the best display a grasp of the sheer complexity of the civilization they mean to retrieve and/or to reconstruct. In one impressive recent study, large swathes of...
Editors' Picks
A Sephardic Agnon
Daniel Bouskila
,
Jewish Journal
. "Where are the wordplays of the Sephardic kabbalists, the homiletics of the Aleppo scholars, the halakhic terminology of Moroccan rabbis?" wondered author Haim Sabato. "Who will sketch their profiles, in their language?"
Crooked Timber
,
National Library of Israel
.
S.Y. Agnon
wrote his first book "without pause, working for four consecutive days, from four in the morning until four in the afternoon, feeding on bread and olives, not yielding from the act of writing."