Rudolf Kasztner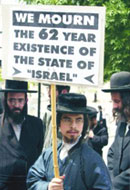 The Riddle of the Satmar
Thursday, May 23, 2013 by
Allan Nadler
| Jewish Ideas Daily » Daily Features
In this review of an adulatory biography of the Satmar rebbe, first published February 17, 2011, Allan Nadler considers Judaism's most traditional—and most alienated—community.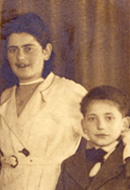 Not Ordinary at All
Friday, January 25, 2013 by
Chaya Glasner
| Jewish Ideas Daily » Daily Features
Ban Ki-Moon dedicated this year's International Holocaust Remembrance Day to the uncelebrated "ordinary" rescuers of Nazi victims.  But Jewish rescuer and survivor Berta Rubinsztejn is anything but ordinary.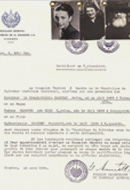 Righteous Among Our Nation
Thursday, April 19, 2012 by
Chaya Glasner
| Jewish Ideas Daily » Daily Features
Even before visitors walk through the door of Yad Vashem, they see a powerful tribute to Holocaust heroism. Along the Avenue of the Righteous leading to the museum, thousands of trees bloom in honor of the approximately 21,000 "Righteous Among the Nations," courageous Gentiles who defied the Nazis and risked their lives to save Jews from deportation.
The Riddle of the Satmar
Thursday, February 17, 2011 by
Allan Nadler
| Jewish Ideas Daily » Daily Features
A prospect terrifying to secular Israelis and Zionists worldwide has been the rapid growth of the Jewish state's ultra-Orthodox (haredi) community. Given the stranglehold of haredi political parties on recent coalition governments, and the encroachments by non-Zionist haredi clerics upon Israel's chief rabbinate, once religiously moderate and firmly Zionist, the fear is not entirely irrational.