Religious Communities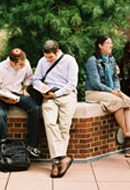 Are Young Rabbis Turning on Israel?
Monday, October 24, 2011 by
Elliot Jager
| Jewish Ideas Daily » Daily Features
For all the theological, ritualistic, and institutional differences separating the Orthodox, Conservative, and Reform movements, what distinguishes the groups in the minds of many ordinary American Jews comes down to branding.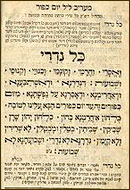 All These Vows
No one knows for sure how Kol Nidrei originated. It is by far the best-known Yom Kippur prayer, but in fact it is neither a prayer nor actually recited on Yom Kippur. Rabbis have never liked it.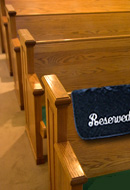 Pay to Pray?
Wednesday, September 28, 2011 by
Jack Wertheimer
| Jewish Ideas Daily » Daily Features
In the middle decades of the 20th century they were called "mushroom synagogues." They popped up in the waning days of summer to provide High Holiday services, then disappeared at the conclusion of Yom Kippur. Today, "mushroom synagogues" are once again in vogue—but with a critical difference.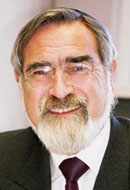 Rosh Hashanah with the Chief Rabbi
Tuesday, September 20, 2011 by
Lawrence Grossman
| Jewish Ideas Daily » Daily Features
Ten years ago, the first day of Rosh Hashanah—the two-day Jewish New Year—fell on September 18. That was one week after September 11, 2001, when almost 3,000 people were killed by Muslim terrorists. On that Rosh Hashanah, rabbis did not lack for sermon topics.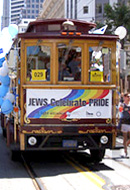 Frisco Kids
Everyone knows the caricature of a New York Jew: intellectual, neurotic, reflexively liberal. In recent years, the reach of the caricature has expanded to cover not just New York Jews but urban Jews on America's "left coast." But a new book comprehensively and compellingly describes a Jewish population whose liveliness belies any stereotype.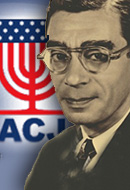 Jews against Zionism
It will come as a surprise to many that the current adamant Palestinian refusal to recognize Israel as a Jewish state was once American policy. An even greater surprise is that an American rabbi and the Jewish organization he headed played a major role in the government's articulation of that policy.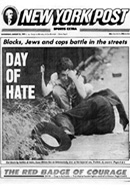 Crown Heights in the Mirror
Thursday, August 18, 2011 by
Alex Joffe
| Jewish Ideas Daily » Daily Features
On the evening of August 19, 1991, the three-car motorcade of the Lubavitcher Rebbe, Menachem Mendel Schneerson, entered the intersection of President Street and Utica Avenue in Brooklyn.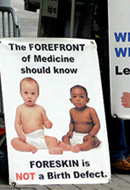 The New Enemies of Circumcision
Thursday, August 11, 2011 by
Jon D. Levenson
| Jewish Ideas Daily » Daily Features
Among the practices that have characterized the Jewish people over the millennia, surely none has been observed more widely, or more faithfully, than circumcision.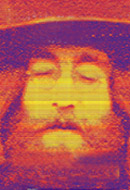 John Lennon and the Jews
Friday, August 5, 2011 by
Aryeh Tepper
| Jewish Ideas Daily » Daily Features
"It's not cool to be Jewish, or Negro, or Italian. It's just cool to be alive, to be around." So said Aretha Franklin. I know, because my father used to have the soul diva's wisdom hanging on the wall of his study at home. He also used to walk around in a t-shirt with "Miscegenate" emblazoned across the chest.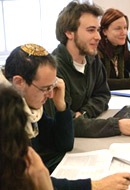 Reconstructing Judaism
Wednesday, August 3, 2011 by
Joseph J. Siev
| Jewish Ideas Daily » Daily Features
At a time when all three major Jewish denominations in America—Orthodox, Conservative, and Reform—find themselves in a state of deep internal fracture, a fourth and much smaller movement, Reconstructionism, has just voted to create a unified body to coordinate the activities of its lay and rabbinical arms.