Religion in Israel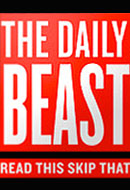 Peter Beinart, I Quit.
Monday, April 2, 2012 by
Yoel Finkelman
| Jewish Ideas Daily » Daily Features
Peter Beinart's new blog on the Daily Beast titled Open Zion (formerly Zion Square) is dedicated to an "open and unafraid conversation about Israel, Palestine, and the Jewish future."  But after several weeks of Open Zion, one writer has concluded that its conversation is not, in fact, open—and is not one in which he can continue to take part. Here, he resigns his position.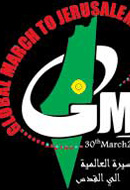 Marching to Jerusalem
Thursday, March 22, 2012 by
Alex Joffe
| Jewish Ideas Daily » Daily Features
Protests, marches, sit-ins, boycotts—all these nonviolent techniques have been employed in support of the Palestinian cause, but violence has remained at the core of the enterprise. For decades, well-meaning people have suggested that a wholehearted embrace of nonviolence would do more for the Palestinians than their continuing resort to terrorism.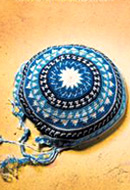 Varieties of Post-Religious Experience
Wednesday, March 21, 2012 by
Yehudah Mirsky
| Jewish Ideas Daily » Daily Features
Israel is, on top of everything else, a gigantic open-air laboratory for experiments in Judaism and Jewish identity, mixing and matching old and new forms, deliberately and on the fly. One of the more interesting recent specimens is Religiozionisticus Postreligious.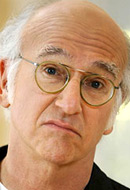 Jews, Damned Jews, and Sociologists
Thursday, March 1, 2012 by
Yehudah Mirsky
| Jewish Ideas Daily » Daily Features
What is this thing called Jewishness? What does it look like? What are its boundaries? Even the most neutral-sounding answer reflects some position on one side or the other of the crazy-quilt of conflicts that have defined and continue to define Jewish life over the last 200 years.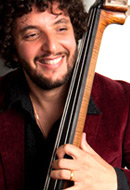 Jazz, Piyyut, and Jewish Identity
The Israeli-born, New York-based Omer Avital is both a world-class jazz musician and a master of classical Arabic music. He recently visited the Tikvah Fund, oud in hand, for an evening of music and free-flowing discussion about jazz, piyyut [liturgical verse], and Jewish identity.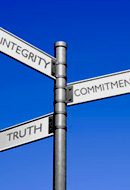 Jewish Ethics, from Ancient Bible to Modern Bus
The next time someone tells you that ethical behavior doesn't need a foundation in religious teaching, step onto an Israeli bus (it doesn't have to be the gender-segregated variety) or open a mass-circulation Israeli newspaper and see how religion puts Jewish ethics on steroids.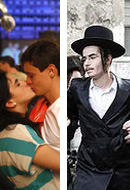 In God They Trust?
Thursday, February 9, 2012 by
Elliot Jager
| Jewish Ideas Daily » Daily Features
Stick an average alumnus of the Israeli public school system into a synagogue during morning prayers, and chances are they would be bewildered. Even if they could recollect an arid Bible class they had to endure long ago, what good would it do them? They'd still be lost.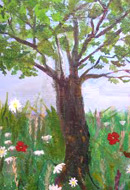 From New Year to Arbor Day
Wednesday, February 8, 2012 by
Moshe Sokolow
| Jewish Ideas Daily » Daily Features
The holiday of Tu Bishvat ("the fifteenth of Shvat") falls this year on Wednesday, February 8. What are its origins, and when and why did it become incorporated into the calendar as the Jewish "Arbor Day"?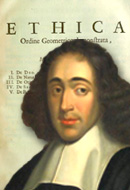 The Pale God
Friday, February 3, 2012 by
Aryeh Tepper
| Jewish Ideas Daily » Daily Features
Imagine God not as a benign force infusing the universe with love and sustaining it with mercy, and not as a stern judge smiting sinners from on high with his cosmic zap-gun, but as a grandfatherly figure, kind but, truth be told, somewhat out of it, sitting in a corner, tolerant of the various paths his children have chosen.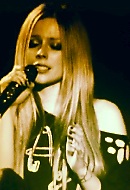 Siren Songs
Tuesday, January 24, 2012 by
Shlomo Zuckier
| Jewish Ideas Daily » Daily Features
"For your voice is sweet and your appearance pleasant" (Song of Songs 2:14). On the basis of this verse, Jewish law prohibits a man's listening to kol ishah, a woman's voice in song. Unlikely as it may seem, this prohibition has sparked a controversy that could shake the foundations of Israel's self-defense and self-definition.