Liturgy & Prayer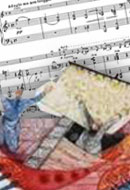 Jonah and the Music of Yom Kippur
Thursday, October 6, 2011 by
Michael Carasik
| Jewish Ideas Daily » Daily Features
Leviticus 10 tells us that Aaron's sons Nadav and Avihu died for bringing "strange fire" before the Lord in the wilderness. As a result of their deaths, according to Leviticus 16, God instructed Moses to ordain an annual Day of Atonement.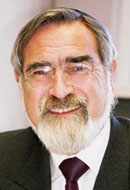 Rosh Hashanah with the Chief Rabbi
Tuesday, September 20, 2011 by
Lawrence Grossman
| Jewish Ideas Daily » Daily Features
Ten years ago, the first day of Rosh Hashanah—the two-day Jewish New Year—fell on September 18. That was one week after September 11, 2001, when almost 3,000 people were killed by Muslim terrorists. On that Rosh Hashanah, rabbis did not lack for sermon topics.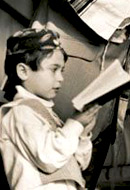 The Life of Prayer
Tuesday, May 17, 2011 by
Yehudah Mirsky
| Jewish Ideas Daily » Daily Features
Prayer has never been easy, as the Psalmist well knew: "For there is no word on my tongue; You, O Lord, know them all" (139: 4). And even if there are words on the tongue, the results can be distressingly uncertain, or worse: "My God, I call out by day and You do not answer; by night, there is no respite for me" (22:2). It hasn't gotten easier since then.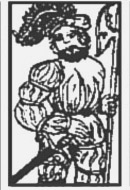 Passover & the Repudiation of Idolatry
Friday, April 15, 2011 by
Moshe Sokolow
| Jewish Ideas Daily » Daily Features
Asking questions is a trademark of the Passover seder. Prior to it, we can ask another question—this one having to do with a passage in the Haggadah about the second of the four sons.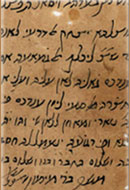 Sifting the Cairo Genizah
Everyone knows about the Dead Sea Scrolls, discovered over 60 years ago, and about the new light they shed on the sectarian Judaism of late antiquity, the beginnings of rabbinic Judaism, and possibly the prehistory of Christianity. Fifty years before that, the Cairo Genizah similarly revolutionized the picture of the Jewish Middle Ages.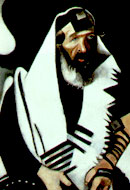 Three Blessings
Wednesday, March 23, 2011 by
Yehudah Mirsky
| Jewish Ideas Daily » Daily Features
The Jewish prayer book (siddur) is thick with texts: blessings, thanksgivings, and petitions, instructions, theological claims, and historical memories. Some traditional texts bear especially outsized burdens. In this respect, few can rival three lines that begin "Blessed are you O God, King of the Universe, Who has not made me . . . " and conclude, respectively, "a goy [Gentile]," "a slave," and "a woman."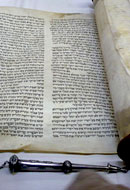 Orthodoxy and Innovation
Monday, September 13, 2010 by
Aryeh Tepper
| Jewish Ideas Daily » Daily Features
For many religiously observant Jews, the traditional siddur, or prayer book, constitutes a problem. One such Jew was the great hasidic rebbe, Nahman of Bratzlav (1772-1810), who articulated the problem in terms appropriate to his time: the fixed prayers, with their praises and petitions, are like a well-traveled highway, and well-traveled highways attract robbers. By which he meant that excessive routine makes it difficult to concentrate the mind.