Kashrut
Sh'mini: The Clean and the Unclean
Kosher creatures, non-kosher creatures, and what the difference has to do with the priestly calling. (Click here for source sheet.) Download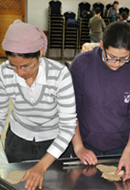 Fresh-Baked Matzah and the Spirit of Capitalism
Tuesday, March 19, 2013 by
Yoel Finkelman
| Jewish Ideas Daily » Daily Features
Small-scale matzah bakeries in Israel are enabling people to fulfil the mitzvah of baking matzah—and strengthening communities.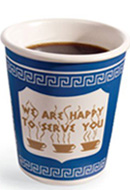 Sleepless on Shavuot
Thursday, May 24, 2012 by
Moshe Sokolow
| Jewish Ideas Daily » Daily Features
Two practices long associated with Shavuot, the "time of the revelation of the Law" (z'man matan Torateinu), are the enrolling of children in religious school and the marathon all-night study vigil (tikkun leyl Shavuot).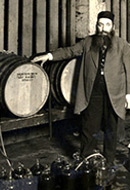 (F)rum Runners
Prohibition is perennially making a comeback, at least in the media; and this is one of those revival times. It began with the HBO TV series Boardwalk Empire, now in its second season, set in Prohibition-era Atlantic City and priding itself on its historical accuracy.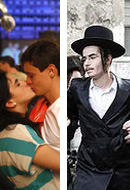 In God They Trust?
Thursday, February 9, 2012 by
Elliot Jager
| Jewish Ideas Daily » Daily Features
Stick an average alumnus of the Israeli public school system into a synagogue during morning prayers, and chances are they would be bewildered. Even if they could recollect an arid Bible class they had to endure long ago, what good would it do them? They'd still be lost.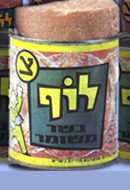 Loof
Thursday, December 22, 2011 by
Micah Stein
| Jewish Ideas Daily » Daily Features
For the millions of Israeli citizens drafted into the Israel Defense Forces over the past 60 years, military service has involved patriotism, community, self-sacrifice—and Loof, Israel's kosher Spam. But a new generation of soldiers is about to experience military service without the familiar pink meat.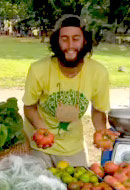 Eating Your Values
Friday, November 4, 2011 | Jewish Ideas Daily » Daily Features
The many Jewish laws regarding food—how it gets from the ground and into our mouths in a kosher manner—are central to Jewish life. But what ethical framework underlies the system of kashrut? Maimonides' justifications for kashrut range from avoiding cruelty to animals and eschewing the idolatrous practices of antiquity to considerations of health.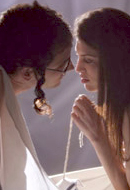 Lives of the Ex-Haredim
"Wherefore art thou Romeo?" Juliet calls out in pristine Yiddish from the heights of her fire escape.  Melissa (Malky) Weisz, who plays Juliet in the recent film Romeo & Juliet in Yiddish, probably asked the same question in a more vernacular Yiddish—and with very different expectations—in her earlier life.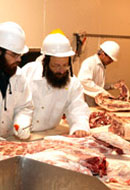 Slaughterhouse Rules
Friday, July 29, 2011 by
Elli Fischer
| Jewish Ideas Daily » Daily Features
Pending approval by its upper house of parliament, the Netherlands will join Switzerland and a handful of other Western countries in mandating that animals slaughtered for food must first be stunned unconscious, generally by a hammer blow to the skull.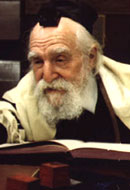 Halakhah for Americans
Friday, March 18, 2011 by
Elli Fischer
| Jewish Ideas Daily » Daily Features
Asked in a 1975 New York Times interview how he had acquired his standing as America's most trusted authority in Jewish religious law (halakhah), Rabbi Moshe Feinstein (1895-1986) replied: ''If people see that one answer is good and another answer is good, gradually you will be accepted."