Jewish Thought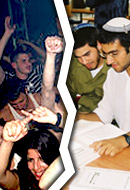 Beyond "Religious" and "Secular"
Wednesday, May 11, 2011 by
Yehudah Mirsky
| Jewish Ideas Daily » Daily Features
What should be the place of the Jewish religion in a Jewish state? There are many putative answers to this question, and the answers have changed over time. When Zionism was still an aspiration, a great blank yet to be filled in, the terms of debate were set by a self-confidently secular dispensation preoccupied with state- and institution-building. In the first few decades of statehood, religion, though state-established, was clearly subservient.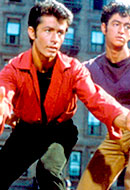 Easter, Passover, and the West Side Story that Wasn't
Wednesday, April 27, 2011 by
Elliott Horowitz
| Jewish Ideas Daily » Daily Features
Late in 1948, in the early stages of his collaboration with Jerome Robbins on the musical that would become West Side Story, Leonard Bernstein wrote in his diary: "Jerry R. called today with a noble idea: a modern version of Romeo and Juliet set in slums at the coincidence of Easter-Passover celebrations. Feelings run high between Jews and Catholics. . . . "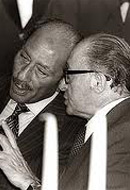 How the Likud Came to Be
Friday, April 22, 2011 by
Elliot Jager
| Jewish Ideas Daily » Daily Features
Benjamin Netanyahu no doubt took comfort from a recent survey showing that 76 percent of Likud members opposed annexing all of Judea and Samaria. Yet he would also have known that 10,000 party recruits had been newly signed up by uncompromising settler leaders. How to keep the Likud ("Union") together and in the center of Israel's political mainstream?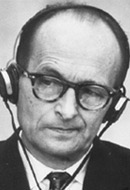 Eichmann Goes Digital
Monday, April 18, 2011 by
Alex Joffe
| Jewish Ideas Daily » Daily Features
This year, on the fiftieth anniversary of the Eichmann trial, Yad Vashem, the Holocaust Martyrs' and Heroes' Remembrance Authority, together with the Israel State Archives, has posted to YouTube an extraordinary series of videos: over 200 hours of courtroom sessions and testimonies in the original Hebrew, German, and Yiddish, as well as a parallel set with English voiceover. What do they tell us?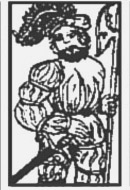 Passover & the Repudiation of Idolatry
Friday, April 15, 2011 by
Moshe Sokolow
| Jewish Ideas Daily » Daily Features
Asking questions is a trademark of the Passover seder. Prior to it, we can ask another question—this one having to do with a passage in the Haggadah about the second of the four sons.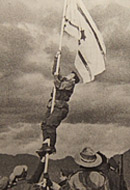 A Chosen People?
Tuesday, April 12, 2011 by
Aryeh Tepper
| Jewish Ideas Daily » Daily Features
Within months of Israel's lightning victory in the June 1967 war, French President Charles de Gaulle was asked for his judgment of the dramatically new situation created by the triumph of the Jewish state over its enemies. Still smarting from Israel's refusal to heed his advice and wait passively for the Arab armies to attack, de Gaulle labeled the Jews "an elite people, sure of themselves and domineering."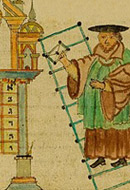 Telling Jewish Time
Monday, April 11, 2011 by
Allan Nadler
| Jewish Ideas Daily » Daily Features
The most acclaimed Jewish Bible commentary opens with a question. Why, asks Rashi (1040–1105), does the Torah begin with the account of creation, when it should properly have begun with God's revelation of His very first law to Moses on the eve of the Exodus from Egypt: "This month shall be for you the first of months"?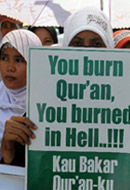 Clash of Civilizations
Friday, April 8, 2011 by
Alex Joffe
| Jewish Ideas Daily » Daily Features
The death toll in Afghanistan has passed the two-dozen mark in the riots "inspired" by Pastor Terry Jones's burning of a Quran in Florida. The grisly political theater has served its purpose.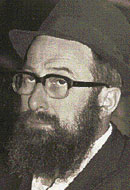 Messianic Temptations
Thursday, April 7, 2011 by
Yehudah Mirsky
| Jewish Ideas Daily » Daily Features
The downfall of Moshe Katsav, the former president of Israel recently convicted and sentenced on a rape charge, is a many-sided episode—involving his crimes, the media circus around the judicial proceedings against him, and the private and public meanings of his disgrace.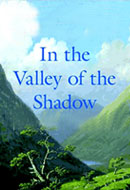 "The Sickening Question": God, Cancer, and Us
Many scholars of the Bible and ancient Judaism prefer to focus exclusively on ancient texts and the world that produced them, refraining from engaging with the implications of their work for contemporary religious life. James L. Kugel has never been one of those scholars.