Israel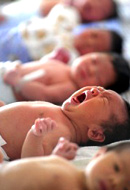 The Book of Numbers
Jewish ambivalence about demography goes back a long way. The Bible, in several places, meticulously enumerates each tribe's population even while warning that conducting head counts can bring dire consequences.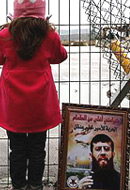 Martyr in Waiting
Friday, March 16, 2012 by
Elliot Jager
| Jewish Ideas Daily » Daily Features
The Palestinian Islamic Jihad operative Khader Adnan, currently under administrative detention in Israel, has announced the end of his 66-day hunger strike in exchange for a commitment by Israeli authorities to set him free on April 17. His pending release raises a moral dilemma.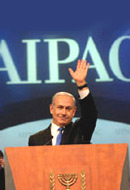 AIPAC and the Politics of Reaffirmation
Tuesday, March 13, 2012 by
Alex Joffe
| Jewish Ideas Daily » Daily Features
Politics is a matter of emotions as much as intellect, and rituals and ceremonies are central. The annual AIPAC policy conference in Washington, D.C. is, perhaps above all, a ceremony of reaffirmation of the relationships among American Jews, non-Jewish Americans, the American state, and Israel.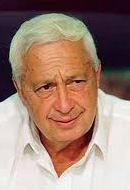 What Would Ariel Sharon Do?
Monday, March 5, 2012 by
Alex Joffe
| Jewish Ideas Daily » Daily Features
Biographies of father by sons are an uncertain genre. Closeness necessarily entails distortion, positive or negative. But at a time when the vast majority of Israeli and world leaders seem strikingly small, it is worth considering the portrait of Ariel Sharon provided by his youngest son.
Footnotes to Footnote
Director Joseph Cedar's film Hearat Shulayim (Footnote) takes place in the Hebrew University Talmud Department, the Israel Academy of Sciences and Humanities, and the (unnamed) Shalom Hartman Institute—the Jerusalem cloisters of the small network of Israel's talmudic academic elite.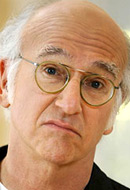 Jews, Damned Jews, and Sociologists
Thursday, March 1, 2012 by
Yehudah Mirsky
| Jewish Ideas Daily » Daily Features
What is this thing called Jewishness? What does it look like? What are its boundaries? Even the most neutral-sounding answer reflects some position on one side or the other of the crazy-quilt of conflicts that have defined and continue to define Jewish life over the last 200 years.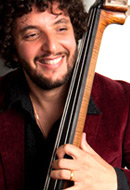 Jazz, Piyyut, and Jewish Identity
The Israeli-born, New York-based Omer Avital is both a world-class jazz musician and a master of classical Arabic music. He recently visited the Tikvah Fund, oud in hand, for an evening of music and free-flowing discussion about jazz, piyyut [liturgical verse], and Jewish identity.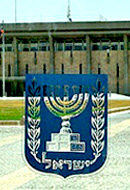 Order in the House
Monday, February 27, 2012 by
Elliot Jager
| Jewish Ideas Daily » Daily Features
On a bad day, Israeli parliamentarians have been known to hurl water at political adversaries, denigrate immigrant MKs' Hebrew accents, and even bow their heads in the memory of Palestinian suicide bombers. On a good day, they mostly go about the nuts-and-bolts crafting of bipartisan legislation for the benefit of all Israelis.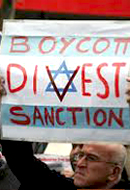 BDS Secrets
Friday, February 24, 2012 by
Ran Baratz
| Jewish Ideas Daily » Daily Features
Ubiquitous anti-Israel activist Norman Finkelstein stirred up the blogosphere last week. In a YouTube interview with pro-Palestinian advocate Frank Barat, Finkelstein said that members of the Boycott, Divestment, and Sanctions movement (BDS) care less for human rights than they do for Israel's destruction.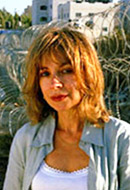 Rose-Colored Glasses
Monday, February 20, 2012 by
Allan Arkush
| Jewish Ideas Daily » Daily Features
Jacqueline Rose, a noted professor of English in the United Kingdom and the author of many works of literary criticism, has stepped beyond the academic precincts where she first made her name to produce, over the past decade or so, a substantial opus dealing with Zionism and Israel.