Israel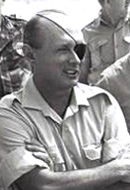 Day Four: "Attack! Attack!"
Friday, June 8, 2012 by
Allan Arkush
| Jewish Ideas Daily » Daily Features
On June 1, 1967, when Prime Minister Levi Eshkol yielded to public pressure and turned over the portfolio of defense minister to former IDF chief of staff Moshe Dayan, the mood in Israel changed overnight.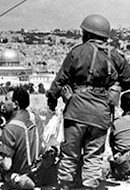 The Six-Day War: Day Three
As Nasser was ordering his army to flee the Sinai, King Hussein commanded his to stay put. But within the Old City, only a hundred soldiers remained, the rest having already retreated toward the East Bank.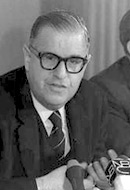 The Six-Day War: Day Two
On June 6th, 1967, by 8:00 a.m. Tel Aviv time, Israeli forces had entered el-Arish. It initially seemed desolate, but the Israelis were soon under fire from every window. Israel's leadership, not expecting the war to move so quickly, had not considered what do to beyond el-Arish.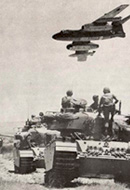 The Six-Day War: Day One
As the sun rose on June 5th, 1967, squadrons of Egypt's MiG fighter jets took to the skies for their morning patrols. Fearing that an Israeli attack would begin at dawn, their aim was to be ready to meet any Israeli planes.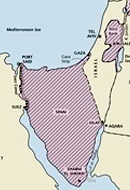 On the Eve of the Six-Day War
Forty-five years ago today, on June 4, 1967, Israel and the Jewish world were in suspense. Today, we recall the Six-Day War as a stunning martial victory by the Jewish state; but on the war's eve, this outcome was wholly unforeseeable. Indeed, the odds appeared firmly stacked against Israel.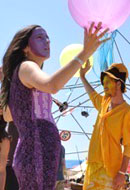 Aquarius in Zion
Thursday, May 17, 2012 by
Yehudah Mirsky
| Jewish Ideas Daily » Daily Features
In the great crazy quilt of Israeli religious and spiritual life, the cluster of ideas and practices called "New Age" (in Hebrew, 'Idan Hadash) is increasingly visible. Love it or hate it, it's around, in books, festivals, newspapers, the pronouncements of tycoons, and growing networks of popular Kabbalah.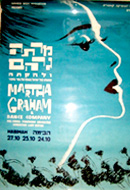 What is Jewish Dance?
For readers interested in the development of folk dance and, to a lesser extent, modern dance in Israel, Seeing Israeli and Jewish Dance, edited by Judith Brin Ingber, a dance scholar who has written widely on Israeli dance, is a valuable resource.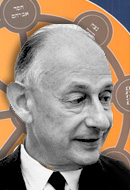 Gershom Scholem, 30 Years On
Tuesday, May 8, 2012 by
Yehudah Mirsky
| Jewish Ideas Daily » Daily Features
Thirty years after his death at age 84, Gershom Scholem casts a long shadow. The field he created, the modern study of Jewish mysticism, has grown beyond him, yet his work remains the indispensable foundation.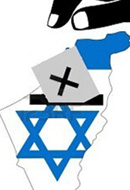 A Vote Not Cast
Thursday, May 3, 2012 by
Elliot Jager
| Jewish Ideas Daily » Daily Features
When my Labor Zionist cousins made aliyah from New York City in the 1950s to an agricultural moshav outside Raanana they cast off comfort, kin, and familiarity for the yoke of pioneering Zionism. It was inevitable that they'd lose touch with the Brooklyn Dodgers, Joe DiMaggio's love life, and the fate of the Third Avenue El.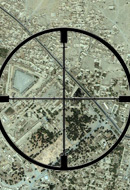 Find, Fix, Finish
Tuesday, May 1, 2012 by
Alex Joffe
| Jewish Ideas Daily » Daily Features
What is the threat? Al-Qaeda? "Terrorism"? "Violent religious extremism"? Israeli analysts call it "global jihad," but U.S. leadership has carefully circumscribed it as "al-Qaeda" or, even more narrowly, personified it as Osama bin Laden and his minions, hijackers of planes and Islam.