History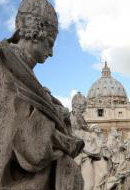 Catholics, Jews, and Jewish Catholics
Monday, June 18, 2012 by
Daniel Johnson
| Jewish Ideas Daily » Daily Features
Jews and Catholics in the English-speaking world have so much in common that they ought to make common cause more often than they actually do. The friction between them that sometimes catches fire is, as often as not, based on mutual ignorance and mistrust.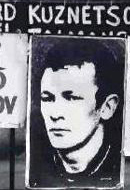 The Aircraft Plot
Friday, June 15, 2012 by
Malka Margolin
| Jewish Ideas Daily » Daily Features
Forty-two years ago today, on June 15, 1970, a group of Soviet dissidents gathered at Smolny Airport outside Leningrad.  They had bought all the seats on a 12-passenger aircraft headed 240 miles northwest to Priozersk, near the Finnish border.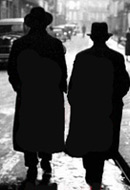 At the Edge of the Abyss
Tuesday, June 12, 2012 by
Elliot Jager
| Jewish Ideas Daily » Daily Features
The striking thesis of a new work is that even before Hitler came to power, the prognosis for European Jewry was bleak: "The demographic trajectory was grim and, with declining fertility, large-scale emigration, increasing outmarriage, and widespread apostasy, foreshadowed extinction."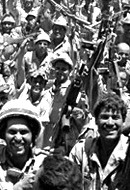 The Six-Day War: Day Six
After five days spent battling Arab forces, Israel now faced a new opponent: time. With the Egyptians and Jordanians out of the war, and the Syrians having agreed to a ceasefire, the Security Council was becoming restless.
The Six-Day War: Day Five
Once Dayan decided against a limited attack in the Golan and opted instead to take the entire Heights, Israel's air force pounded the Syrians.  The Syrians had supposed the Israelis to be tired and intimidated by their incessant shelling . . .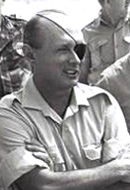 Day Four: "Attack! Attack!"
Friday, June 8, 2012 by
Allan Arkush
| Jewish Ideas Daily » Daily Features
On June 1, 1967, when Prime Minister Levi Eshkol yielded to public pressure and turned over the portfolio of defense minister to former IDF chief of staff Moshe Dayan, the mood in Israel changed overnight.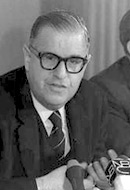 The Six-Day War: Day Two
On June 6th, 1967, by 8:00 a.m. Tel Aviv time, Israeli forces had entered el-Arish. It initially seemed desolate, but the Israelis were soon under fire from every window. Israel's leadership, not expecting the war to move so quickly, had not considered what do to beyond el-Arish.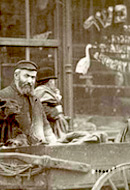 The Lower Lower East Side
Friday, June 1, 2012 by
Elliot Jager
| Jewish Ideas Daily » Daily Features
What most American Jews know about New York's Lower East Side comes from books like Irving Howe's World of our Fathers. But I was born and raised in the neighborhood at a time when there were still pushcarts along Avenue C . . .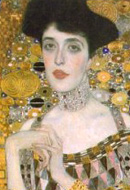 The Mona Lisa of Vienna
Wednesday, May 30, 2012 by
Susan Hertog
| Jewish Ideas Daily » Daily Features
In 1857, when Emperor Franz-Joseph pulled down the ancient stone wall encompassing Vienna, the social and cultural traditions of the country seemed to tumble with it. Impoverished immigrants, many of them Jews, flooded in from the east.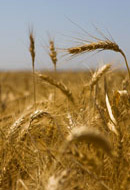 Shavuot: The Stopping Point
Friday, May 25, 2012 by
Michael Carasik
| Jewish Ideas Daily » Daily Features
There is always something going on in the Jewish festival calendar. From the fast of the 10th of Tevet through Hanukkah right around to the next fast of the 10th of Tevet on December 23rd, it's hard to go more than four or five weeks in a row without finding some special day to be observed.