Ethics
The Chained Wife
Thursday, June 14, 2012 by
Micah Stein
| Jewish Ideas Daily » Daily Features
Yafa Friedman lives in a modest, two-story townhouse in Brooklyn. This past Sunday, the shades were drawn as a group of 30 protestors marched outside the house chanting, "Yafa Friedman—stop the abuse!"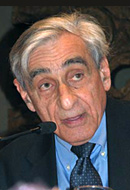 The Jewish Left, between History and Revelation
Monday, June 11, 2012 by
Alex Joffe
| Jewish Ideas Daily » Daily Features
The association of Jews with leftist ideas and movements has been a fixture of Western politics for the past 150 years. But is the relationship logical and necessary, or is it historical and contingent?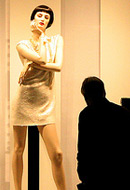 The Tenth Commandment and Thoughtcrime
Tuesday, May 29, 2012 by
Yehudah Mirsky
| Jewish Ideas Daily » Daily Features
The Ten Commandments lay out a blueprint for relations, first, between God and Israel and then, between God and humanity; the Shabbat serves as the hinge between the two.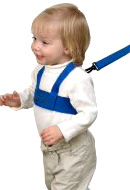 Mothering and Smothering
Tuesday, March 20, 2012 by
Brauna Doidge
| Jewish Ideas Daily » Daily Features
When did "natural" become a synonym for "good" or "better"? Advertisers tell us that everything from our food to our skincare is better when it's used in its most natural state. But haven't the philosophers tried hard to get us out of the state of nature?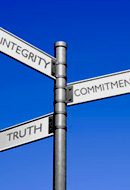 Jewish Ethics, from Ancient Bible to Modern Bus
The next time someone tells you that ethical behavior doesn't need a foundation in religious teaching, step onto an Israeli bus (it doesn't have to be the gender-segregated variety) or open a mass-circulation Israeli newspaper and see how religion puts Jewish ethics on steroids.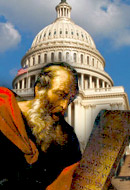 America the Biblical
The Greeks did not invent equality. Socrates, Aristotle, Plato, and the gang famously believed that the rich are different from you and me—not merely because they are shaped by their privileges but because they are actually, literally made of superior stuff.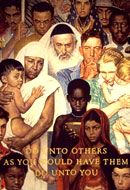 Human Rights and Religious Wrongs
Friday, January 13, 2012 by
Jonathan Neumann
| Jewish Ideas Daily » Daily Features
Although the discourse on human rights has a long pedigree, traceable at least to early modern natural rights theory and politics, the philosophical case for human rights against one alternative, religion, has yet to be made.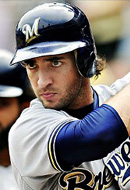 Judaism on Steroids
Monday, January 9, 2012 by
Micah Stein
| Jewish Ideas Daily » Daily Features
Ryan Braun, the reigning MVP of baseball's National League, is having a rough offseason. On December 12, ESPN reported that Braun had tested positive for a performance-enhancing drug (PED) after a league-mandated drug test revealed elevated levels of testosterone in his system.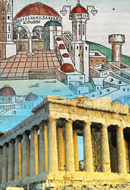 Jerusalem and Athens
Monday, December 26, 2011 by
Leo Strauss
| Jewish Ideas Daily » Daily Features
The holiday of Hanukkah is, in part, a celebration of the victory of traditionalist Jews over Jews bent on assimilation to Greek Seleucid culture.  As such, the second-century B.C.E. Maccabean revolt has resonated throughout the ages not only as a key historical contest, but as a wellspring for interpretations of the divergent views of the Hebrews and the Greeks.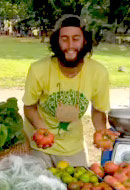 Eating Your Values
Friday, November 4, 2011 | Jewish Ideas Daily » Daily Features
The many Jewish laws regarding food—how it gets from the ground and into our mouths in a kosher manner—are central to Jewish life. But what ethical framework underlies the system of kashrut? Maimonides' justifications for kashrut range from avoiding cruelty to animals and eschewing the idolatrous practices of antiquity to considerations of health.