Ancient Israel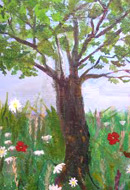 From New Year to Arbor Day
Wednesday, February 8, 2012 by
Moshe Sokolow
| Jewish Ideas Daily » Daily Features
The holiday of Tu Bishvat ("the fifteenth of Shvat") falls this year on Wednesday, February 8. What are its origins, and when and why did it become incorporated into the calendar as the Jewish "Arbor Day"?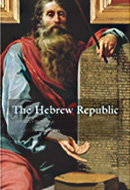 The Dangerous Mr. Nelson
Eric Nelson is a danger to academia. You would not think so from his background. He is the Frederick S. Danziger Associate Professor of Government at Harvard University. He has had a proper education, at Harvard and Trinity College, Cambridge.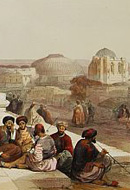 Jerusalem's Ego and Id
Thursday, January 19, 2012 by
Alex Joffe
| Jewish Ideas Daily » Daily Features
Biography is not the same as history. Biography charts the outer and inner life of a person—character, spirit, morality, emotion, perhaps even soul. History, by contrast, incorporates different narratives and pieces of evidence, seeks out new data, then rises above all the fragments with a synthesis.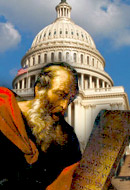 America the Biblical
The Greeks did not invent equality. Socrates, Aristotle, Plato, and the gang famously believed that the rich are different from you and me—not merely because they are shaped by their privileges but because they are actually, literally made of superior stuff.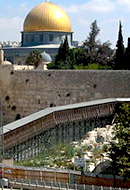 The Mughrabi Bridge to Nowhere
Tuesday, January 3, 2012 by
Alex Joffe
| Jewish Ideas Daily » Daily Features
From the southern end of the plaza in front of Jerusalem's Western Wall, a temporary wooden bridge ascends eastward to the Mughrabi Gate, the only one of the 11 gates into the Temple Mount area that is accessible to non-Muslims.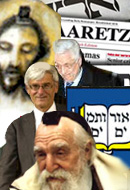 Highlights of 2011:
Part II
Friday, December 30, 2011 | Jewish Ideas Daily » Daily Features
Part II of our round-up of the past year's most popular features on Jewish Ideas Daily. (Part I is here.)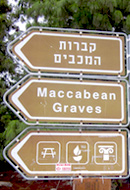 Urban Planning, Hasmonean-Style
Wednesday, December 28, 2011 by
Elli Fischer
| Jewish Ideas Daily » Daily Features
In the early 1990s, construction began on Modi'in, Israel's new "City of the Future." Designed by renowned architect Moshe Safdie and located mid-way between Jerusalem and Tel Aviv, Modi'in is in many ways typical of modern planned communities.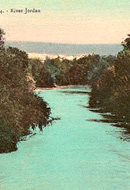 Roll, Jordan, Roll
Friday, December 23, 2011 by
Alex Joffe
| Jewish Ideas Daily » Daily Features
The mighty River Jordan cuts a tiny ribbon through the geological depression stretching from Syria to Ethiopia. The river's output is paltry, at most two percent of the flow of the Nile. Today it divides Israel from Jordan, both created only in the 1940s. But for millennia the river has been a thread in Western consciousness.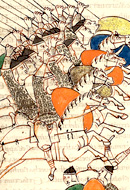 The First War of National Liberation
This is the 2,179th anniversary of the world's first war of national liberation. There have been many since. To a surprising extent, such wars have followed the pattern first established by the Maccabees. They, like later heads of independence movements, were leaders of a people conquered and occupied by a great empire.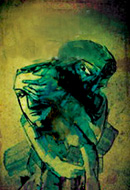 The Evil Inclination
Monday, December 5, 2011 by
Raphael Magarik
| Jewish Ideas Daily » Daily Features
The yetzer hara, usually translated "evil impulse," is an elusive rabbinic concept. The words derive from God's observation in Genesis 8:21 (paralleled earlier in 6:5) that "the imagination of man's heart is evil from his youth."