Article Archives
You can also browse by author, browse by source, or search.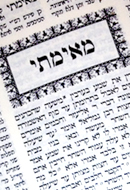 The Daily Page: A "Siyum"-posium
Thursday, August 2, 2012 by
Jacob J. Schacter
,
Yoel Finkelman
,
Michael Carasik
,
Tzvi H. Weinreb
,
Devora Steinmetz
,
Moshe Sokolow
,
Yehudah Mirsky
,
Mark Gottlieb
,
David Glasner
,
Aryeh Tepper
,
Marc B. Shapiro
,
Gil Student
,
Emanuel Feldman
,
Alon Shalev
,
Viva Hammer
,
Shlomo Zuckier
, and
Saul J. Berman
| Jewish Ideas Daily » Daily Features
UPDATE: New posts as of 8/3/12, 1:11 a.m.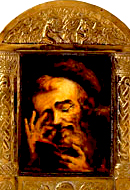 First, Build an Art School.
Before Zionists built Israel's first kibbutz, first university, or first luxury hotel, they built an art academy. Bezalel opened in 1906, not because the Jewish homeland needed an art school more than it needed a university but because the Zionist leadership thought an art school would be an effective motor of economic growth.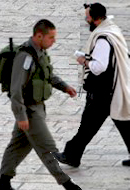 Tal Tales
Tuesday, July 31, 2012 by
Elli Fischer
| Jewish Ideas Daily » Daily Features
Tomorrow, the Deferral of Military Service for Yeshiva Students Law (Temporary Measure), better known as the Tal Law, will expire.  This law is not just any law: it is the latest enactment of the so-called "status quo arrangement" that frames the uneasy relationship between Israel's Haredi and secular populations, and between religion and State more generally.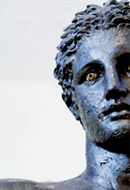 The Artist in the Parking Lot
Monday, July 30, 2012 by
Yehudah Mirsky
| Jewish Ideas Daily » Daily Features
"Once upon a time in a kingdom, in a Middle Eastern democratic country, there was a watchman. The watchman sat for days on end in a booth, in the southern end of a pretty Mediterranean city, in a concrete parking lot . . ."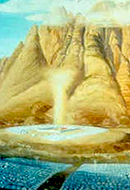 Endearment in the Wilderness
Friday, July 27, 2012 by
Moshe Sokolow
| Jewish Ideas Daily » Daily Features
First of all, let's stipulate that the midbar in Sefer B'midbar, the fourth of the five books of Moses which we have just finished reading, is not necessarily a desert.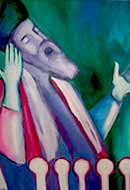 Ye Sacred Muses
Thursday, July 26, 2012 by
Simon Gordon
| Jewish Ideas Daily » Daily Features
Are Jewish mourners forbidden from listening to music?  On the face of it, the prohibition is absolute.  Certainly, it is forbidden for mourners to attend concerts, or performances in general.  But what about liturgical music, the music of the synagogue?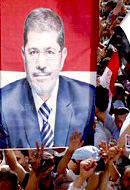 The Muslim Brotherhood's Patient Jihad
Mohamed Morsi's recent election as president of Egypt has proved a matter of concern.  A candidate from the radical Islamist Muslim Brotherhood, many fear that Morsi's victory will threaten Egyptian-Israeli peace.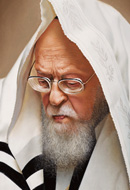 Rav Elyashiv's Mixed Legacy
Tuesday, July 24, 2012 by
Yoel Finkelman
| Jewish Ideas Daily » Daily Features
Last Wednesday night, in the middle of a blazing heat wave, a quarter of a million people flocked to the funeral of Rabbi Yosef Shalom Elyashiv.  At the request of the deceased, no eulogies were delivered, but for the rest of the week, the Haredi press spoke of little other than the man.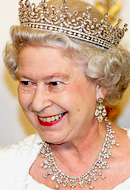 The Queen's Jewry
Monday, July 23, 2012 by
Ben Elton
| Jewish Ideas Daily » Daily Features
In the history of the British monarchy, there have been only two Diamond Jubilees.  Last month, Elizabeth II celebrated sixty years on the throne. In 1897 Queen Victoria marked the same milestone. To mark Victoria's Jubilee the communal leader Lucien Wolf published an article that set out the progress that Jews had made during Victoria's reign.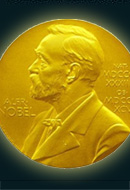 Alfred Nobel's Other Mistake
Friday, July 20, 2012 by
Alex Joffe
| Jewish Ideas Daily » Daily Features
In a world obsessed with awards, the Nobel Prizes stand out as something special. As prizes proliferate, Nobel laureates still attain global respect in their fields and celebrity beyond, as well as, nowadays, a prize of over a million dollars.