Article Archives
You can also browse by author, browse by source, or search.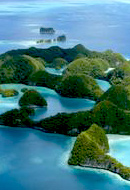 I've Got Friends in Low-lying Places . . .
Thursday, December 6, 2012 by
Moshe Sokolow
| Jewish Ideas Daily » Daily Features
It would be tragic if Israel were to lose the vote of any of its few reliable supporters at the UN, but that is just what might happen over the next few years—not due to any political intrigue but on account of global warming.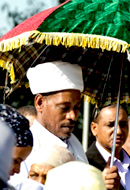 The Sigd Festival Comes Home to Jerusalem
Wednesday, December 5, 2012 by
Shai Afsai
| Jewish Ideas Daily » Daily Features
On the Sigd, Ethiopian Jews would walk to a mountaintop and pray to return to Jerusalem.  Now they are in Jerusalem, and the Sigd is a national holiday in Israel.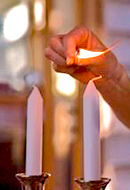 The Turning of the Torah Tide
"Torah Judaism today retains more of its youth than at any time since the Haskalah."  Historian Marc Shapiro recently made this remark.  Can he possibly be correct?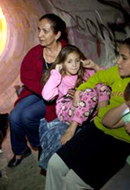 A World Without Enemies
Monday, December 3, 2012 by
Aryeh Tepper
| Jewish Ideas Daily » Daily Features
In Isaac Babel's 1931 short story "Argamak," a Jewish intellectual "thirsting for peace and happiness" joins a Red cavalry division made up of Jew-hating Cossacks.  The division commander understands the Jew's strange choice—and has contempt for it.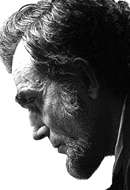 Lincoln's "Limp"
Friday, November 30, 2012 by
Judy Sokolow
| Jewish Ideas Daily » Daily Features
Abraham Lincoln was a transcendently great American president.  Yet Steven Spielberg's recently released film Lincoln depicts him as a practitioner of political chicanery and manipulation.  Must an individual be calculating and deceitful in order to be a great leader?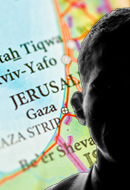 Israel's Friends in Gaza
Thursday, November 29, 2012 by
Alex Joffe
| Jewish Ideas Daily » Daily Features
Hamas was quick to declare victory in the latest conflict with Israel.   A closer look at the price it paid in terms of personnel and equipment shows that its bravado was false.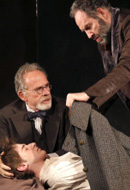 The Twenty-Seventh Man
On the night of August 12, 1952, a group of Yiddish writers was executed on Joseph Stalin's orders for the crime of writing while Jewish.  The executions were the tragic culmination of the grand romance between Jewish intellectuals and Marxism.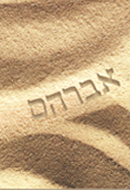 Inheriting Abraham
Tuesday, November 27, 2012 by
Jon D. Levenson
| Jewish Ideas Daily » Daily Features
On August 28, Jon D. Levenson, the Albert A. List Professor of Jewish Studies at Harvard University, spoke with the current class of Tikvah fellows about his latest book, the first volume in the Library of Jewish Ideas: Inheriting Abraham. Here, an edited transcript of the event.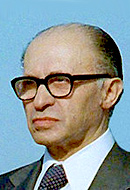 The Peacemaker
Monday, November 26, 2012 by
Seth Lipsky
| Jewish Ideas Daily » Daily Features
About Menachem Begin the thing that I remember most was the way he talked.  Begin wouldn't say that he was born on the eve of the First World War; he'd say, as he did when a group of us from the Wall Street Journal interviewed him in 1981, that he was born "into" World War I.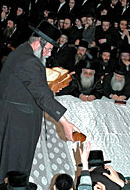 The Tish and the Thanksgiving Table
Wednesday, November 21, 2012 by
Allan Nadler
| Jewish Ideas Daily » Daily Features
In a scene in Avalon, Barry Levinson's cinematic memoir of growing up in Baltimore with his Yiddish-speaking immigrant parents, Uncle Gabriel Krichinsky, brilliantly played by Lou Jacobi, arrives—late, as usual—for the extended Krichinsky family's annual Thanksgiving dinner.