Zvi Yehudah Kook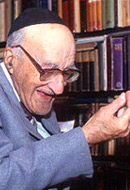 Leibowitz at 110
Monday, February 11, 2013 by
Jeffrey Saks
| Jewish Ideas Daily » Daily Features
A scientist, a philosopher, and a sharp-tongued public intellectual, Yeshayahu Leibowitz was an oracle for some, a crank to others.  Two decades since his death, his ideas remain influential on Israeli society.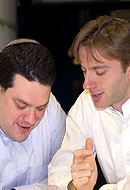 If I Forget Thee?
Tuesday, January 15, 2013 by
Allan Arkush
| Jewish Ideas Daily » Daily Features
As a recent seminar at New York's Mechon Hadar testified, throughout Jewish tradition, everyone—even the anti-Zionists—recognizes that the Land of Israel has more sanctity than any other place.  But what follows from that?