Zoroastrianism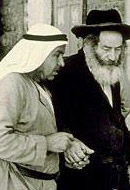 Cousins: Jews and Arabs Seek Each Other Out
Thursday, October 18, 2012 by
Moshe Sokolow
| Jewish Ideas Daily » Daily Features
Absence makes the heart grow fonder. So, it seems, is the rule governing Jews and Arabs: the farther apart they are from one another, the greater their mutual interest, while the greater their proximity, the more antagonistic they seem.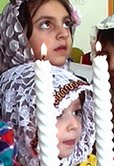 Iranian Jewry Today
Thursday, August 16, 2012 by
Shai Secunda
| Jewish Ideas Daily » Daily Features
In late June 2012, the Vice President of the Islamic Republic of Iran addressed an international conference on the proliferation of illicit drugs.  He acknowledged his country's extensive border with Afghanistan, the largest producer of illegal opium in the world.  But he also blamed the crisis on the Babylonian Talmud.