YIVO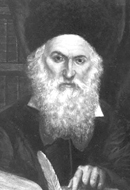 A Time Capsule
Tuesday, May 7, 2013 by
Glenn Dynner
| Jewish Ideas Daily » Daily Features
Petitions (kvitlekh) addressed to the 19th-century miracle worker Rabbi Elijah Guttmacher provide something almost never found in hoary Hebrew tomes or official Polish documents: windows into the struggles and secret anxieties of everyday Jews in Eastern Europe.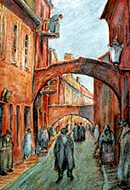 The Last Books
Wednesday, May 1, 2013 by
Jonathan Brent
| Jewish Ideas Daily » Daily Features
The invisible structures created by the Jewish people of Eastern Europe over a thousand years were given shape and transmitted through the books and the documents collected by YIVO.  These structures still move us.  If we do not know what they are, we do not know ourselves.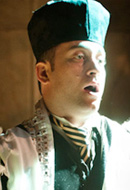 Not Dead Yet: The Remarkable Renaissance of Cantorial Music
Tuesday, December 25, 2012 by
Allan Nadler
| Jewish Ideas Daily » Daily Features
After a half-century of steady decline, two unlikely Jewish groups are reviving hazzanut.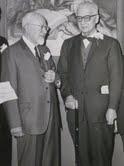 Inventing Pluralist America
Wednesday, August 8, 2012 by
Kevin Zdiara
| Jewish Ideas Daily » Daily Features
With the United States of 2012 more culturally diverse than ever, it is tempting to think that the country's social pluralism was foreordained.  After all, aren't we a nation of immigrants?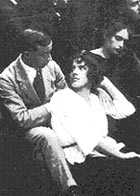 Eastern Europe
The rediscovery—and recovery—of Eastern Europe are central elements in contemporary Jewish culture. Ultra-Orthodoxy tries to maintain versions of Eastern European dress, speech, and mores. The theology of Abraham Joshua Heschel, the melodies of Shlomo Carlebach, the sound of klezmer, the literary productions of authors as disparate as S.Y. Agnon and Jonathan Safran Foer: all in their distinct ways seek to find, in the murdered world of Eastern Europe, a source of living energy for the present.  Not all succeed, and only the best display a grasp of the sheer complexity of the civilization they mean to retrieve and/or to reconstruct. In one impressive recent study, large swathes of...
Editors' Picks
The Paper Brigade
Adam Soclof
,
JTA
. When the Nazis occupied Vilna, they planned to destroy large numbers of Yiddish texts.  A group of Jewish scholars worked to save the books from destruction.