Yemen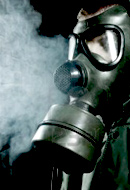 Chemical Warfare in the Middle East: A Brief History
Thursday, December 13, 2012 by
Alex Joffe
| Jewish Ideas Daily » Daily Features
At this time of Hanukkah's memories of Syrian tyrants past, the Syrian tyrant present, Bashar al-Assad, has reportedly assembled chemical weapons for use against the rebellion.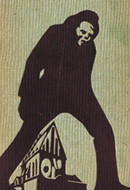 The Postmodern Golem
Tuesday, August 7, 2012 by
Alex Joffe
| Jewish Ideas Daily » Daily Features
To Elizabeth Baer, the recent spate of golem literature, going beyond novels to comic books, artwork, even The X-Files, is an "intentional tribute to Jewish imagination as well as to the crucial importance of such imagination in the post-Holocaust period."
Editors' Picks
A Partridge Among the Pigeons
Michael Orbach
,
Tablet
. Conservationists have ignored the poor Philby's Partridge, a Yemenite bird on the brink of extinction.  But an American rabbi is working to save it—because it might be kosher.
Caught in the Crossfire
Matthias Schulz
,
Spiegel
. Was pre-Islamic Yemen a multicultural paradise, where Jews, Christians, and pagans lived in perfect harmony until the Byzantines ruined everything?
The Not-So-Magic Carpet Ride
Yaacov Lozowick
,
Israel State Archives
. Operation Magic Carpet, the airlift of 50,000 Yemenite Jews to Israel, has gone down in legend.  But the archives reveal that mismanagement cost hundreds of lives.