World War I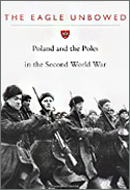 World War II and the Impossibility of Polish History
Wednesday, February 27, 2013 by
Alex Joffe
| Jewish Ideas Daily » Daily Features
Must any history of Poland in the Second World War therefore put the Jews and the Holocaust at the center? If it does not, is that originality or revisionism?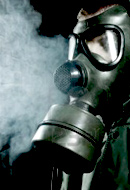 Chemical Warfare in the Middle East: A Brief History
Thursday, December 13, 2012 by
Alex Joffe
| Jewish Ideas Daily » Daily Features
At this time of Hanukkah's memories of Syrian tyrants past, the Syrian tyrant present, Bashar al-Assad, has reportedly assembled chemical weapons for use against the rebellion.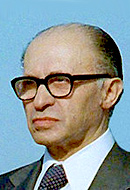 The Peacemaker
Monday, November 26, 2012 by
Seth Lipsky
| Jewish Ideas Daily » Daily Features
About Menachem Begin the thing that I remember most was the way he talked.  Begin wouldn't say that he was born on the eve of the First World War; he'd say, as he did when a group of us from the Wall Street Journal interviewed him in 1981, that he was born "into" World War I.