Winston Churchill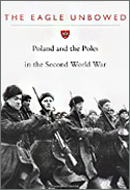 World War II and the Impossibility of Polish History
Wednesday, February 27, 2013 by
Alex Joffe
| Jewish Ideas Daily » Daily Features
Must any history of Poland in the Second World War therefore put the Jews and the Holocaust at the center? If it does not, is that originality or revisionism?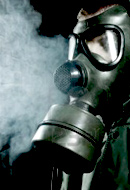 Chemical Warfare in the Middle East: A Brief History
Thursday, December 13, 2012 by
Alex Joffe
| Jewish Ideas Daily » Daily Features
At this time of Hanukkah's memories of Syrian tyrants past, the Syrian tyrant present, Bashar al-Assad, has reportedly assembled chemical weapons for use against the rebellion.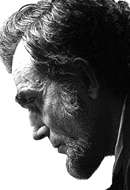 Lincoln's "Limp"
Friday, November 30, 2012 by
Judy Sokolow
| Jewish Ideas Daily » Daily Features
Abraham Lincoln was a transcendently great American president.  Yet Steven Spielberg's recently released film Lincoln depicts him as a practitioner of political chicanery and manipulation.  Must an individual be calculating and deceitful in order to be a great leader?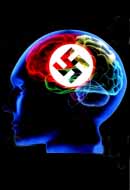 Evil and Id
Wednesday, July 11, 2012 by
Ben Cohen
| Jewish Ideas Daily » Daily Features
In Freud's Last Session, Mark St. Germain's superlative play about a hypothetical encounter between Sigmund Freud and C.S. Lewis, there is a telling moment when the founder of psychoanalysis admits that he was slow to grasp the boundless evil of Nazism: "It took near tragedy for me to see Hitler for the monster he is."
Editors' Picks
Martin Gilbert's Legacy
Michael Pinto-Duschinsky
,
Standpoint
. With his monumental works on the Holocaust, Zionism, and Winston Churchill, Martin Gilbert deserves to be celebrated as not only a great Jewish historian but a great English historian.
Wingate of Zion
Max Boot
,
Weekly Standard
. Israel remembers Orde Wingate for turning Jews in Mandate Palestine into a fighting force—as T. E. Lawrence had done for the Arabs.  But Wingate's legacy stretches further still.