West Germany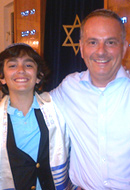 Return to Fulda
Once my son Harry's bar mitzvah teacher told him he was ready to read Torah and Haftarah fluently anywhere in the world, Harry decided that after his bar mitzvah in Washington, D.C. he would have a second bar mitzvah in Fulda, Germany.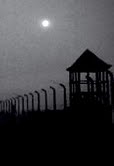 Through Night and Fog
Monday, August 20, 2012 by
Eitan Kensky
| Jewish Ideas Daily » Daily Features
My father and I visited Auschwitz for the first time this summer.  It was toward the end of a long trip to Eastern Europe.  We had already gone to the killing fields and forests of Lithuania, and to Warsaw, where my father broke down . . . 
Editors' Picks
Hiding From Justice
Felix Bohr
,
Spiegel
. A new book, asking how so many Nazi war criminals escaped to South America, finds collusion among Latin dictators, French former collaborators—and West German officials.
The Hunting of the Moles
,
Spiegel
. The post-war West German government developed an extensive network of informants to counter far-Right extremism.  They may have done precisely the opposite.