Vienna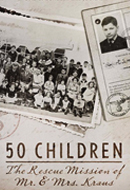 "They All Could Have Been Saved"
Gilbert and Eleanor Kraus personally rescued 50 Jewish children from Nazi-era Vienna and brought them home to Philadelphia.  A new documentary tells their story—and contrasts it with the apathy shown by their community.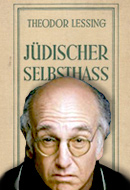 Self-Hatred or Self-Help?
Thursday, November 15, 2012 by
Ben Cohen
| Jewish Ideas Daily » Daily Features
One of the most insightful scenes from Larry David's comedy series, Curb Your Enthusiasm, begins with David and his on-air wife, Cheryl, standing at the entrance to a movie theater.  As they chatter aimlessly, David starts whistling a tune composed by Richard Wagner.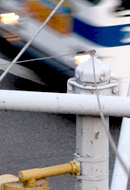 Keep Calm and Carry On
Tuesday, November 13, 2012 by
Dov Lerner
| Jewish Ideas Daily » Daily Features
Shabbat is designed to be a day of rest and communal prayer. But due to halakhic restrictions on their carrying items from one place to another, observant Jews can become prisoners in their own homes.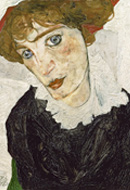 Art and Idolatry in Austria
Tuesday, October 30, 2012 by
Alex Joffe
| Jewish Ideas Daily » Daily Features
Art transforms life through beauty but inspires a possessiveness unlike any other.  Collectors tend toward obsession, which overwhelms morality; museums, like the medieval church, wash away sin with exhibitions for the public good.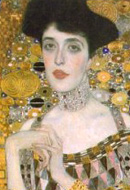 The Mona Lisa of Vienna
Wednesday, May 30, 2012 by
Susan Hertog
| Jewish Ideas Daily » Daily Features
In 1857, when Emperor Franz-Joseph pulled down the ancient stone wall encompassing Vienna, the social and cultural traditions of the country seemed to tumble with it. Impoverished immigrants, many of them Jews, flooded in from the east.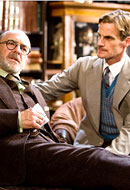 The Couch and the Confessional
Tuesday, January 10, 2012 by
Joseph J. Siev
| Jewish Ideas Daily » Daily Features
Sigmund Freud's last book, Moses and Monotheism, was published in 1939, a year after  he fled, mortally ill with cancer of the jaw, from Nazi-occupied Vienna to London.  The book is famous for its speculations that Moses was not Jewish and that the people he led out of Egyptian slavery murdered him.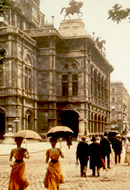 Goodnight, Vienna
Wednesday, January 4, 2012 by
Daniel Johnson
| Jewish Ideas Daily » Daily Features
The Jews of Vienna did not merely understand the world: they took Marx's point and changed it, too. From Freud's psychoanalysis to Wittgenstein's philosophy, from Mahler's music to Herzl's Zionism, they made a unique contribution to modernity.