universalism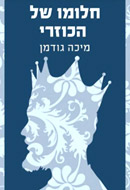 Is Judah Halevi's Kuzari Racist?
Wednesday, February 13, 2013 by
Ari Ackerman
| Jewish Ideas Daily » Daily Features
A recent attempt to redeem the Kuzari from the charge of ethnocentrism raises the question as to whether Jewish texts should be reinterpreted to accord with modern sensibilities.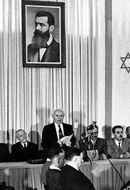 In Defense of the Nation-State
Daniel Gordis wants you to know that if you want tolerance, diversity and freedom, you should work for Zionism.  In his new book, Gordis weaves the work of political theorists and historians into a compelling case for the nation-state in general and Israel in particular.
Editors' Picks
Tower of Babble
Judah Bellin
,
Commentary
. A recent book on Jewish social justice claims to apply "Jewish values and law" to "pressing contemporary moral issues."  But does it reduce the Torah to a vehicle for a political agenda?