United States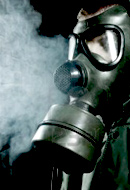 Chemical Warfare in the Middle East: A Brief History
Thursday, December 13, 2012 by
Alex Joffe
| Jewish Ideas Daily » Daily Features
At this time of Hanukkah's memories of Syrian tyrants past, the Syrian tyrant present, Bashar al-Assad, has reportedly assembled chemical weapons for use against the rebellion.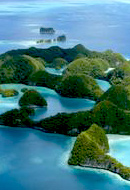 I've Got Friends in Low-lying Places . . .
Thursday, December 6, 2012 by
Moshe Sokolow
| Jewish Ideas Daily » Daily Features
It would be tragic if Israel were to lose the vote of any of its few reliable supporters at the UN, but that is just what might happen over the next few years—not due to any political intrigue but on account of global warming.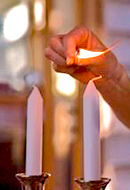 The Turning of the Torah Tide
"Torah Judaism today retains more of its youth than at any time since the Haskalah."  Historian Marc Shapiro recently made this remark.  Can he possibly be correct?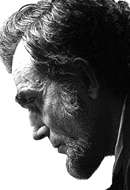 Lincoln's "Limp"
Friday, November 30, 2012 by
Judy Sokolow
| Jewish Ideas Daily » Daily Features
Abraham Lincoln was a transcendently great American president.  Yet Steven Spielberg's recently released film Lincoln depicts him as a practitioner of political chicanery and manipulation.  Must an individual be calculating and deceitful in order to be a great leader?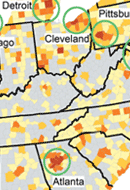 The Real Jewish Geography
Friday, November 16, 2012 by
Alex Joffe
| Jewish Ideas Daily » Daily Features
A new series of high resolution maps, produced by geographer Joshua Comenetz, provide a view of American Jewish life that is seemingly familiar—but, beneath the surface, spread unevenly across the 50 states.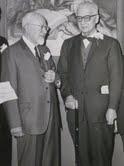 Inventing Pluralist America
Wednesday, August 8, 2012 by
Kevin Zdiara
| Jewish Ideas Daily » Daily Features
With the United States of 2012 more culturally diverse than ever, it is tempting to think that the country's social pluralism was foreordained.  After all, aren't we a nation of immigrants?