UN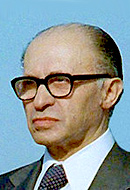 The Peacemaker
Monday, November 26, 2012 by
Seth Lipsky
| Jewish Ideas Daily » Daily Features
About Menachem Begin the thing that I remember most was the way he talked.  Begin wouldn't say that he was born on the eve of the First World War; he'd say, as he did when a group of us from the Wall Street Journal interviewed him in 1981, that he was born "into" World War I.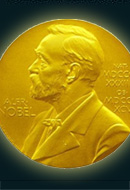 Alfred Nobel's Other Mistake
Friday, July 20, 2012 by
Alex Joffe
| Jewish Ideas Daily » Daily Features
In a world obsessed with awards, the Nobel Prizes stand out as something special. As prizes proliferate, Nobel laureates still attain global respect in their fields and celebrity beyond, as well as, nowadays, a prize of over a million dollars.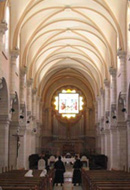 UNESCO and the World Heritage Game
Monday, July 16, 2012 by
Alex Joffe
| Jewish Ideas Daily » Daily Features
The World Heritage Committee of the United Nations Education, Scientific, and Cultural Organization, better known as UNESCO, claims to safeguard the shared patrimony of the entire human race.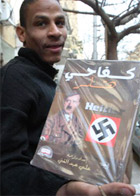 Whose Holocaust?
Friday, January 27, 2012 by
Margot Lurie
| Jewish Ideas Daily » Daily Features
For much of Europe, today is the UN-designated International Holocaust Remembrance Day. Secretary-General Ban Ki-moon has dedicated his address this year to children murdered by the Nazis, with the message that "the best tribute to the memory of these children is an ongoing effort to teach the universal lessons of the Holocaust, so that no such horror is visited upon future generations."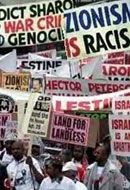 Get Ready for Durban III
On September 22, one month from today, world bodies will gather at the UN General Assembly in New York on the 10th anniversary of the UN World Conference against Racism in Durban, South Africa.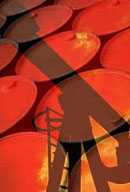 A Tale of Two Lobbies
Wednesday, September 8, 2010 by
Ruth R. Wisse
| Jewish Ideas Daily » Daily Features
The problem of the Arab-Israel conflict begins with the term itself, which misrepresents the unilateral Arab war against Israel as a bilateral dispute. Unilateral aggression is not unheard of—when did Poland ever aggress against Germany or Russia?—but nothing in United Nations history compares in intensity or fixity with Arab belligerence toward Israel, a UN member state.