Ultra-Orthodox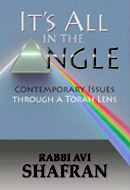 It's All in the Angle
Friday, February 1, 2013 by
Jack Riemer
| Jewish Ideas Daily » Daily Features
In his new collection of essays, ultra-Orthodox rabbi Avi Shafran disputes the scientific worldview on its own terms.  But he refuses to acknowledge scientific challenges to Judaism.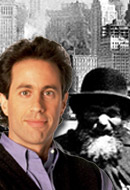 Promises, Promises
Thursday, October 25, 2012 by
Lawrence Grossman
| Jewish Ideas Daily » Daily Features
City of Promises, a new three-volume history of Jewish New York, is remarkable for the complex metamorphoses it explains—and for the 21st century transformation it doesn't mention.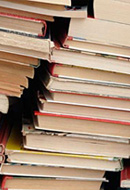 Crisis in the Curriculum
Monday, October 22, 2012 by
Yoel Finkelman
| Jewish Ideas Daily » Daily Features
In 1953, in a bold move, Israel passed a State Education Law.  Before then, Israeli education was run by political movements and parties which used their schools not just to teach the three R's but to indoctrinate as many unsuspecting youngsters as possible.
Editors' Picks
The Haredi Conundrum
Gershom Gorenberg
,
Prospect
. While Haredi men in Israel are beginning to realize that the status quo cannot last much longer, they lack the basic education necessary to enter the workforce.
What Was Yad Vashem Thinking?
Meir Wikler
,
Times of Israel
. Six years after the museum was called to task for its systematic underrepresentation of religious victims of the Holocaust, there's not much evidence of change.
Fans or Voyeurs?
Ilana Sichel
,
Los Angeles Review of Books
. Ex-Orthodox women's literature is becoming an unlikely subgenre of its own, but the quality of the writing is not quite keeping pace with its popularity.