Turkey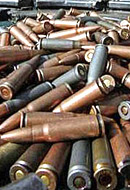 The Halakhah of Selling Arms
Tuesday, February 5, 2013 by
Shlomo M. Brody
| Jewish Ideas Daily » Daily Features
Jewish law prohibits individuals from selling weapons to irresponsible or violent customers.  But how does this apply to Israel's arms sales to foreign governments?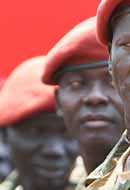 The Cush Connection
One year ago today, South Sudan declared independence.  An elated Israel officially recognized the new state the next day.  In the year since, many optimistic hopes for the Middle East and North Africa have been dashed; but in the case of South Sudan, Israel's optimism was justified.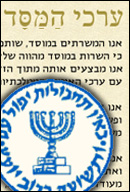 The Mossad
Tuesday, July 6, 2010 by
Elliot Jager
| Jewish Ideas Daily » Daily Features
Last week, Israel successfully deployed its fourth orbiting spy satellite, hailed by the country's intelligence community as delivering better than expected surveillance of "areas of interest." At the same time, Israel's human-intelligence apparatus, essential as ever to the Jewish state's survival, has come under severe criticism for two of its recent missions: the presumed liquidation of the senior Hamas operative Mahmoud Mabhouh in Dubai and the ill-prepared interdiction of the Gaza-bound Turkish flotilla. Meanwhile, Lebanese authorities continue to sweep up reputed Israeli agents for spying on Hizballah.