Tribes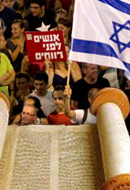 God the Economist
Monday, May 13, 2013 by
Joshua Berman
| Jewish Ideas Daily » Daily Features
The Occupy rallies of 2011 were the largest Israel has ever seen.  As I looked at the young couples in Tel Aviv protesting the inaccessibility of housing they could call their own, I thought of the land tenure reforms of Leviticus. 
B'midbar: Names and Numbers
The names we still use and the names we don't. (Click here for source sheet.) Download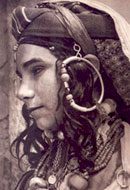 The Last Berber Jews
As a child, the French filmmaker Kamal Hachkar learned the Berber language from his grandparents in Tinghir, a Berber oasis city east of the Atlas Mountains in Morocco.  As an adult he discovered that the now exclusively Muslim town once had a substantial Jewish community.