Transcendentalism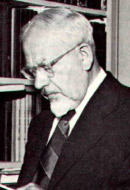 The Most Influential Jewish Philosopher You Never Heard Of
Monday, November 12, 2012 by
Diane Cole
| Jewish Ideas Daily » Daily Features
Adapt or die: this principle now permeates discussions among not just biologists but anthropologists, sociologists, and even theologians seeking the origins of religion in an evolutionary need for group survival.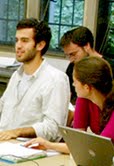 Jewish Studies, Once and Future
Thursday, August 23, 2012 by
Adina M. Yoffie
| Jewish Ideas Daily » Daily Features
It's that time of year again—not just the High Holidays but the time when Jewish college students pore over online course catalogues and make their choices for the fall semester. Will they take Jewish Studies courses? If so, does it matter which ones?