Theology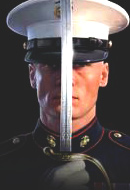 Clothes Make the Man
Friday, December 7, 2012 by
Chaim Saiman
| Jewish Ideas Daily » Daily Features
The recent daf yomi Shabbat 63 appears to present just the technicalities of what can and cannot be transported on Shabbat.  Yet it is simultaneously an exploration of war, peace, and the nature of manhood.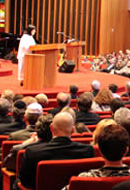 Can Reform Judaism Get Its Mojo Back?
Friday, November 9, 2012 by
Evan Moffic
| Jewish Ideas Daily » Daily Features
The American Jewish community as a whole cannot survive if there is no non-Orthodox movement to which American Jews can belong; in other words, survival depends on a strong Reform movement.  But in light of current trends, is that possible?
Editors' Picks
Spinning Spinoza
Allan Nadler
,
Forward
. From David Ben-Gurion to Jonathan Sacks, Jews are determined to see the traditionally Jewish elements of Spinoza's thought—by misreading his genuine heresy.
Cast a Cold Eye
Akin Ajayi
,
Jerusalem Post
. Breaking ranks with his Egyptian-Jewish father, popular philosopher Alain de Botton admits that religion might have something to teach atheists: pessimism.