The Economist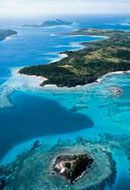 How the Sinai Peacekeeping Force Staged a Military Coup in Fiji
It sounds like the plot of a Hollywood black comedy. A tiny, poor, but democratic country decides to help its young men get jobs by joining international peacekeeping forces in the Middle East.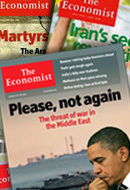 The Economist Strikes Again
Friday, January 7, 2011 by
Elliot Jager
| Jewish Ideas Daily » Daily Features
The Economist is a curious publication.  A weekly newsmagazine published in London, it largely hews to a classical liberal (or libertarian) line in economics and a correspondingly conservative line in politics. In contrast to most newsmagazines today, it is also a rousing success.