the body
The Whole Body
Monday, December 17, 2012 by
Viva Hammer
| Jewish Ideas Daily » Daily Features
My rabbinic father-in-law and my lay leader mother agree on one thing: no body piercing.  Ears, nose, and bellybutton, all are sacred property on loan from God.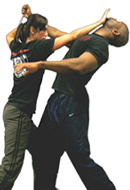 Krav Maga
The year was 1987 when the Intifada started.  Just after few months after I had joined a Jerusalem judo club, our instructor told us he was going to make a change in our practice sessions: we would now divide our classes between judo and krav maga.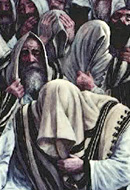 Happy Yom Kippur to You?
Tuesday, September 25, 2012 by
Shlomo M. Brody
| Jewish Ideas Daily » Daily Features
"Happy" is certainly not the first word that comes to mind for most of us when we describe our Yom Kippur experience.  After all, the Torah commands us to afflict ourselves on this day (Leviticus 23:26-31).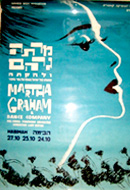 What is Jewish Dance?
For readers interested in the development of folk dance and, to a lesser extent, modern dance in Israel, Seeing Israeli and Jewish Dance, edited by Judith Brin Ingber, a dance scholar who has written widely on Israeli dance, is a valuable resource.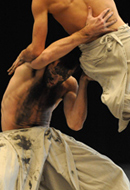 Jumping with Dance
Thursday, October 28, 2010 by
Margot Lurie
| Jewish Ideas Daily » Daily Features
"I don't like that people think Israel: war, guns, army. This doesn't really color who we are."  Thus speaks Ohad Naharin, artistic director of the Batsheva dance company, which recently completed a triumphantly successful round of performances in New York. To tell the story, and the significance, of modern dance in Israel is indeed to add a bright and distinctive hue to the "color" both of the state and of its cultural achievements, among which Batsheva occupies a place of shining honor.