Thanksgiving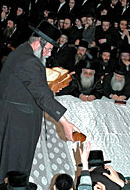 The Tish and the Thanksgiving Table
Wednesday, November 21, 2012 by
Allan Nadler
| Jewish Ideas Daily » Daily Features
In a scene in Avalon, Barry Levinson's cinematic memoir of growing up in Baltimore with his Yiddish-speaking immigrant parents, Uncle Gabriel Krichinsky, brilliantly played by Lou Jacobi, arrives—late, as usual—for the extended Krichinsky family's annual Thanksgiving dinner.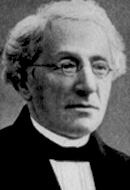 Max Lilienthal's Aborted Return
Wednesday, October 31, 2012 by
Allan Arkush
| Jewish Ideas Daily » Daily Features
In Bruce L. Ruben's new biography Max Lilienthal: The Making of the American Rabbinate, about one of the pioneers of the American Reform movement, I was surprised to learn that Lilienthal almost made a second trip to Tsarist Russia.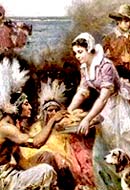 Thanksgiving: A Jewish Holiday After All
Wednesday, November 23, 2011 by
Moshe Sokolow
| Jewish Ideas Daily » Daily Features
In 1789, President George Washington issued a proclamation recommending that Thursday November 26th of that year be devoted "to the service of that great and glorious Being who is the beneficent author of all the good that was, that is, or that will be."