Texts & Textbooks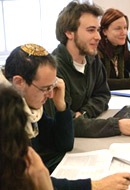 Reconstructing Judaism
Wednesday, August 3, 2011 by
Joseph J. Siev
| Jewish Ideas Daily » Daily Features
At a time when all three major Jewish denominations in America—Orthodox, Conservative, and Reform—find themselves in a state of deep internal fracture, a fourth and much smaller movement, Reconstructionism, has just voted to create a unified body to coordinate the activities of its lay and rabbinical arms.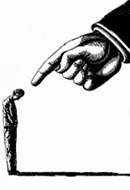 Israel and Western Guilt
Friday, May 20, 2011 by
Aryeh Tepper
| Jewish Ideas Daily » Daily Features
"Confront Your Privilege." So reads a "subtly coercive" sign on display at tony American liberal-arts colleges. Why coercive? Because, as Wilfred McClay explains in an illuminating recent essay in First Things, what such signs are really telling the students is, "Feel Guilty."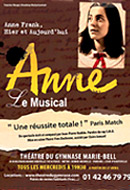 Holocaust without End
Wednesday, May 18, 2011 by
Alex Joffe
| Jewish Ideas Daily » Daily Features
Sixty-six years after the end of World War II, the Holocaust remains one of the central puzzles of human history. For Jews, the imperative is clear: to remember and to encourage others to remember. But remember what? Has the earnest dedication of both Jews and non-Jews to seek the meaning of the event and absorb its lessons ended by emptying it of meaning and lessons alike?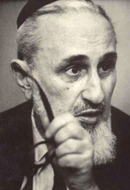 The Virtuoso of Judaism
Thursday, March 3, 2011 by
Yehudah Mirsky
| Jewish Ideas Daily » Daily Features
Religious virtuosity comes in many forms. One of them is the ability to reconcile seeming irreconcilables, like faith and freedom, piety and intellect, revelation and science. The dream of synthesis has lured many in the past two centuries. One who seemed to live it was Joseph B. Soloveitchik.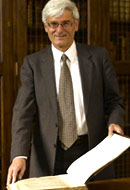 Talmud: The Back Story
Thursday, January 27, 2011 by
Yehudah Mirsky
| Jewish Ideas Daily » Daily Features
There is no getting away from the Babylonian Talmud. Love it, hate it, or both, this monumental work has been central to Jewish life for a millennium and more, managing time after time to find new readers and to summon new forms of reading.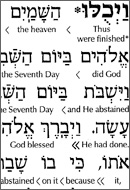 Who Needs Hebrew?
Thursday, January 6, 2011 by
Yehudah Mirsky
| Jewish Ideas Daily » Daily Features
In 1967, on a visit to Jerusalem, the American novelist Saul Bellow met Shmuel Yosef Agnon, Israel's Nobel laureate in literature. "This spare old man," Bellow would recall, "asked me if any of my books had been translated into Hebrew. If they had not been, I had better see to it immediately, because, he said, they would survive only in the Holy Tongue."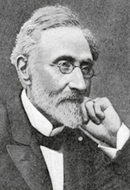 Jews and Their Historians
Wednesday, October 27, 2010 by
Yehudah Mirsky
| Jewish Ideas Daily » Daily Features
Over the last two centuries, Jewish identity has assumed an often bewildering variety of forms—religious, political, social, and cultural. One form, insufficiently recognized as such, is the study of Jewish identity, especially as filtered through Jewish history. Its main means of expression is the academic enterprise known as Jewish Studies, a field that in turn comprises a variety of specific schools and thinkers.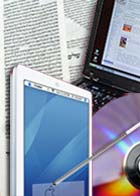 Tablets
Wednesday, February 3, 2010 | Jewish Ideas Daily » Daily Features
A few days ago, Apple released yet another new device aimed at integrating words written, spoken, and seen, and freeing them from the limitations of time and space. It joins an array of other products making texts and audio-video materials available as never before. Is anything being lost here? The Talmud declares: "Written words should not be spoken, and spoken words should not be written." What the rabbis specifically sought to impress on Jewish minds was the difference between the Written Torah, fixed, immutable, divine, and the constantly accreting commentaries known as the Oral Torah, spontaneous, dynamic, human yet also somehow partaking of...