Terrorism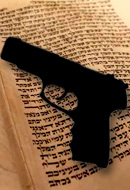 Gun Control and the Limits of Halakhah
Wednesday, January 9, 2013 by
Shlomo M. Brody
| Jewish Ideas Daily » Daily Features
Rabbinic disputes on the proper regulation of dangerous dogs illustrate that reasonable people, who share Jewish values regarding violence and self-defense, can disagree about gun control.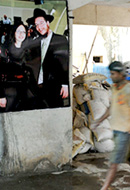 The ISI and the Jews
Thursday, January 3, 2013 by
Alex Joffe
| Jewish Ideas Daily » Daily Features
Pakistan's intelligence agency has supported Al Qaeda, Iran, and Lashkar-e-Taiba—the terrorists who attacked Mumbai in 2008, killing six at Chabad.  But the U.S. still treats it as an ally.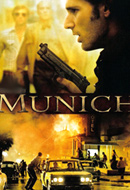 Munich Misremembered
Wednesday, September 5, 2012 by
Daniel Gelernter
| Jewish Ideas Daily » Daily Features
Forty years ago, on September 5, 1972, eight Arab terrorists broke into the Israeli apartments at the Munich Olympic village, murdered two athletes, and took nine hostage.  After a day of failed negotiations, aborted rescue attempts, and a shootout, not a single hostage survived.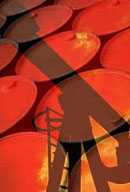 A Tale of Two Lobbies
Wednesday, September 8, 2010 by
Ruth R. Wisse
| Jewish Ideas Daily » Daily Features
The problem of the Arab-Israel conflict begins with the term itself, which misrepresents the unilateral Arab war against Israel as a bilateral dispute. Unilateral aggression is not unheard of—when did Poland ever aggress against Germany or Russia?—but nothing in United Nations history compares in intensity or fixity with Arab belligerence toward Israel, a UN member state.