Talmud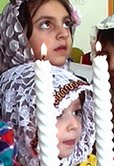 Iranian Jewry Today
Thursday, August 16, 2012 by
Shai Secunda
| Jewish Ideas Daily » Daily Features
In late June 2012, the Vice President of the Islamic Republic of Iran addressed an international conference on the proliferation of illicit drugs.  He acknowledged his country's extensive border with Afghanistan, the largest producer of illegal opium in the world.  But he also blamed the crisis on the Babylonian Talmud.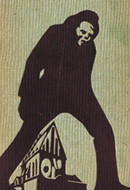 The Postmodern Golem
Tuesday, August 7, 2012 by
Alex Joffe
| Jewish Ideas Daily » Daily Features
To Elizabeth Baer, the recent spate of golem literature, going beyond novels to comic books, artwork, even The X-Files, is an "intentional tribute to Jewish imagination as well as to the crucial importance of such imagination in the post-Holocaust period."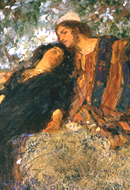 Is Romantic Love a Jewish Value?
Friday, August 3, 2012 by
Ben Greenfield
| Jewish Ideas Daily » Daily Features
Today is the happiest day in the Hebrew calendar.  According to the Mishnah, Tu b'Av (the 15th of the month of Av) was a joyous occasion on which the unmarried women of ancient Jerusalem would dance in the vineyards, hoping to find a match.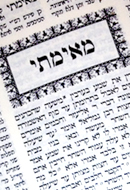 The Daily Page: A "Siyum"-posium
Thursday, August 2, 2012 by
Jacob J. Schacter
,
Yoel Finkelman
,
Michael Carasik
,
Tzvi H. Weinreb
,
Devora Steinmetz
,
Moshe Sokolow
,
Yehudah Mirsky
,
Mark Gottlieb
,
David Glasner
,
Aryeh Tepper
,
Marc B. Shapiro
,
Gil Student
,
Emanuel Feldman
,
Alon Shalev
,
Viva Hammer
,
Shlomo Zuckier
, and
Saul J. Berman
| Jewish Ideas Daily » Daily Features
UPDATE: New posts as of 8/3/12, 1:11 a.m.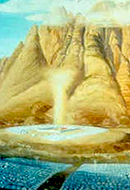 Endearment in the Wilderness
Friday, July 27, 2012 by
Moshe Sokolow
| Jewish Ideas Daily » Daily Features
First of all, let's stipulate that the midbar in Sefer B'midbar, the fourth of the five books of Moses which we have just finished reading, is not necessarily a desert.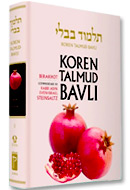 Englishing the Talmud
Tuesday, June 26, 2012 by
Yehudah Mirsky
| Jewish Ideas Daily » Daily Features
According to a rabbinic tradition recorded in the Talmud (Shabbat 12b), God's angels do not understand the Aramaic language in which the Talmud itself is mainly composed. As many a modern reader can testify, they're hardly alone.