Tal Law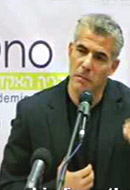 Yair Lapid's Religion
Tuesday, February 19, 2013 by
Elli Fischer
| Jewish Ideas Daily » Daily Features
In a speech to haredi students last year, Yair Lapid advocated a shared public sphere in Israel that is neutral on questions of religion.  Does he now have the chance to implement his vision?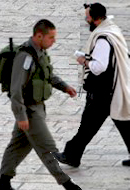 Tal Tales
Tuesday, July 31, 2012 by
Elli Fischer
| Jewish Ideas Daily » Daily Features
Tomorrow, the Deferral of Military Service for Yeshiva Students Law (Temporary Measure), better known as the Tal Law, will expire.  This law is not just any law: it is the latest enactment of the so-called "status quo arrangement" that frames the uneasy relationship between Israel's Haredi and secular populations, and between religion and State more generally. 
Editors' Picks
Israel vs. Haredim
Moshe Averick
,
Algemeiner
. Haredim are criticized today for not serving in the IDF or contributing to the workforce.  But secular Zionists must acknowledge their historical role in deliberately marginalizing the Old Jew.
Bibi the Backtracker
Nahum Barnea
,
YNet
. By disbanding the committee that he set up to find a replacement for the Tal Law, Bibi has shown that while he may still believe that Haredim should serve, he would prefer them to prop up his premiership.
Bibi the Balancer
,
Jerusalem Post
. With the Keshev Committee threatening to destroy all the progress that has been made with the Haredi community in the last decade, Bibi had no option but to go back to the drawing board.