synagogues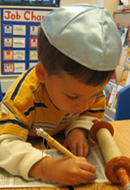 The Moral Costs of Jewish Day School
Monday, May 20, 2013 by
Aryeh Klapper
| Jewish Ideas Daily » Daily Features
As Jewish Ideas Daily nears its re-launch, we look back at some of our highlights over the last three-and-a-half years—beginning with Aryeh Klapper's day-school proposal, first published May 14, 2012.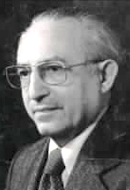 The Decline of the Rabbi-Intellectual
Tuesday, April 30, 2013 by
Zach Mann
| Jewish Ideas Daily » Daily Features
The congregation-based scholars of yesteryear labored to make Judaism intellectually stimulating as well as emotionally stirring and politically applicable.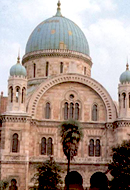 Back When the Jews Built Like Jews
Thursday, March 21, 2013 by
Ben Greenfield
| Jewish Ideas Daily » Daily Features
In December 1872, authorities in Florence halted elaborate plans for a grand synagogue and criticized the city's Jews—for not building more Jewishly.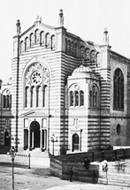 The Jewish Egyptian Revival
Passover marks the day on which God liberated the Israelites from Pharaoh's rule.   But three millennia after the Exodus, emancipated Jews expressed their national identity by building synagogues in the Pharaonic style.