Soviet Union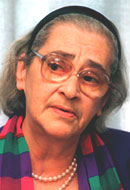 One Woman Army
Monday, June 27, 2011 by
Daniel Johnson
| Jewish Ideas Daily » Daily Features
Andrei Sakharov, the great nuclear physicist and human-rights campaigner, had been dead for two years by the time I came to his Moscow apartment in the early summer of 1991. Elena Bonner, his widow, was there, still defiantly at war with the faceless foe that had slaughtered her family, exiled her and her husband, slandered her Jewish name, and lied about it all.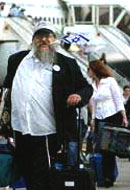 The Russian Wave
Thursday, May 26, 2011 by
Yehudah Mirsky
| Jewish Ideas Daily » Daily Features
Since the fall of the Berlin Wall in 1989, some one million Jews have come to Israel from the former Soviet Union (FSU), enlarging the country's population by 25 percent and forming the largest concentration in the world of Russian Jews. They have left their mark in almost every walk of life. And yet, as a group, they are still something of a mystery.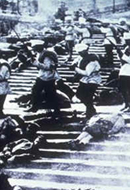 The Odessa File
Friday, March 4, 2011 by
Allan Nadler
| Jewish Ideas Daily » Daily Features
Undoubtedly the most searing image of the port city of Odessa on the Black Sea is Sergei Eisenstein's reconstruction of a bloody massacre on its famed "Potemkin Steps" in his epic silent film, Battleship Potemkin (1925).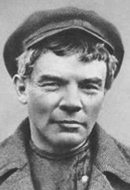 Was Lenin Jewish?
Monday, October 25, 2010 by
Ruth R. Wisse
| Jewish Ideas Daily » Daily Features
The Bolshevik Revolution undertook to change history. In line with that aim, its leaders set out to control the writing of history. The scholar Yohanan Petrovsky-Shtern, who was born and studied in the Soviet Union, learned the hard way that history is shaped by how information is managed and made available. Confronting the challenge head-on, he has published a book, Lenin's Jewish Question, about the ancestry of the man who masterminded the 1917 Revolution and became the iron-fisted dictator of the early Soviet state.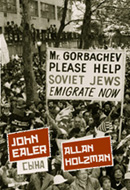 Let My People Go
Thursday, October 14, 2010 by
Joshua Muravchik
| Jewish Ideas Daily » Daily Features
The Soviet experiment was among the most momentous and catastrophic episodes in human history, and yet its passing went almost unnoticed. Considering that Soviet Communism was a manmade system that cost some 20 million lives directly, and perhaps another 100 million through wars and imitative experiments elsewhere, the attention paid to the events of 1989 and what led up to them has been remarkably sparse.