S'lihot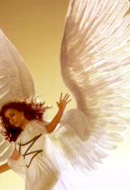 "I, and Not an Angel"
Thursday, September 20, 2012 by
Shlomo M. Brody
| Jewish Ideas Daily » Daily Features
"Warning: The Following Prayer May Be Dangerous to Your Spiritual Health.  Recite with Caution."  When was the last time you saw this kind of warning in a prayer book? Yet in most Ashkenazic S'lihot prayer books, that is the message that actually accompanies one of the hymns.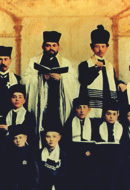 Desperately Seeking S'lihot
Friday, September 23, 2011 by
Allan Nadler
| Jewish Ideas Daily » Daily Features
There was a time, not so very long ago, when the Saturday night preceding Rosh Hashanah was the rough equivalent of the season's opening at the Met for opera enthusiasts.