Six-Day War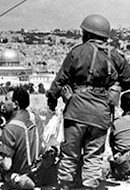 The Six-Day War: Day Three
As Nasser was ordering his army to flee the Sinai, King Hussein commanded his to stay put. But within the Old City, only a hundred soldiers remained, the rest having already retreated toward the East Bank.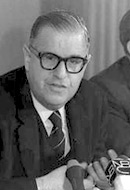 The Six-Day War: Day Two
On June 6th, 1967, by 8:00 a.m. Tel Aviv time, Israeli forces had entered el-Arish. It initially seemed desolate, but the Israelis were soon under fire from every window. Israel's leadership, not expecting the war to move so quickly, had not considered what do to beyond el-Arish.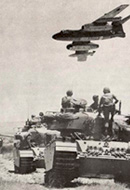 The Six-Day War: Day One
As the sun rose on June 5th, 1967, squadrons of Egypt's MiG fighter jets took to the skies for their morning patrols. Fearing that an Israeli attack would begin at dawn, their aim was to be ready to meet any Israeli planes.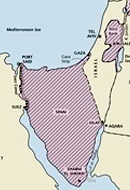 On the Eve of the Six-Day War
Forty-five years ago today, on June 4, 1967, Israel and the Jewish world were in suspense. Today, we recall the Six-Day War as a stunning martial victory by the Jewish state; but on the war's eve, this outcome was wholly unforeseeable. Indeed, the odds appeared firmly stacked against Israel.