Sholem Aleichem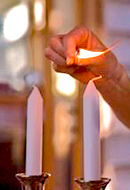 The Turning of the Torah Tide
"Torah Judaism today retains more of its youth than at any time since the Haskalah."  Historian Marc Shapiro recently made this remark.  Can he possibly be correct?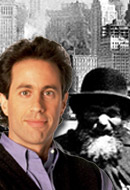 Promises, Promises
Thursday, October 25, 2012 by
Lawrence Grossman
| Jewish Ideas Daily » Daily Features
City of Promises, a new three-volume history of Jewish New York, is remarkable for the complex metamorphoses it explains—and for the 21st century transformation it doesn't mention.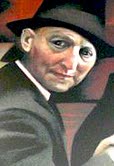 I. B. Singer's Last Laugh
Monday, August 6, 2012 by
David G. Roskies
| Jewish Ideas Daily » Daily Features
Like millions of his fellow immigrants to America, Isaac Bashevis Singer started over. In the beginning, he was a deadly serious Polish-Yiddish writer with world-literary ambitions.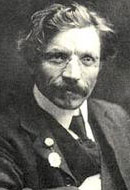 Meet Sholem Aleichem
Tuesday, July 19, 2011 by
Nahma Sandrow
| Jewish Ideas Daily » Daily Features
In the 1880's, the Ukrainian Jew Solomon Rabinowitz began his literary career under an assumed name—assumed because he was writing in Yiddish, rather than a respectable language such as Hebrew or Russian. The pseudonym he chose was Sholem Aleichem.