settlements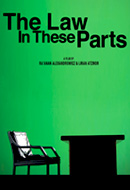 Justice in a Gray World
Monday, December 31, 2012 by
Robert Nicholson
| Jewish Ideas Daily » Daily Features
The Law In These Parts, a new documentary that places the blame for Palestinian woes on Israel's military lawyers, exhibits scant awareness of history—and limited knowledge of law.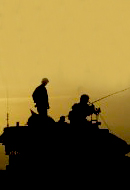 The Soul of the Sabra
Thursday, September 6, 2012 by
Allan Arkush
| Jewish Ideas Daily » Daily Features
For those who have been taught—by Peter Beinart or some other recent chronicler of Israel's history—that Zionism only began to go awry after 1967, Patrick Tyler's new book might come as a shock.  Israel's aggressive territorial ambitions didn't emerge after the Six-Day War, Tyler argues, but antedated that (to his mind) avoidable conflict by more than a decade.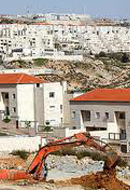 What are Israel's Rights in Judea and Samaria? Two Views
Two differing views of a controversial report on the legality of Jewish settlements in territories seized in the Six-Day War.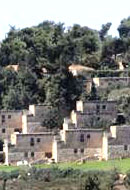 West Bank Blues
Wednesday, September 14, 2011 by
Aryeh Tepper
| Jewish Ideas Daily » Daily Features
Few groups are as demonized in public discourse as "the Jewish settlers" of the West Bank. To listen to the pundits, these international outlaws are single-handedly preventing the achievement of a utopian peace in the Middle East.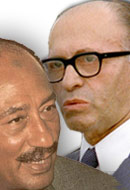 Frail Reeds?
Wednesday, February 2, 2011 by
Elliot Jager
| Jewish Ideas Daily » Daily Features
Observing Egypt's current upheaval, a writer for the Hebrew daily Makor Rishon has ventured the thought that whatever happens there, and no matter who takes power, "the lesson for Israel is clear: Arab regimes cannot be trusted."