Sephardim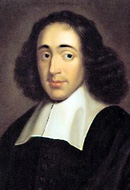 Secularism and Its Discontents
Thursday, May 30, 2013 by
Yehudah Mirsky
| Jewish Ideas Daily » Daily Features
In an essay first published December 17, 2010, Yehudah Mirsky examines a defense of Jewish secularism and finds it—and Jewish secularism itself—wanting.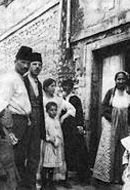 The Betrayal of Salonika's Jews
Thursday, April 18, 2013 by
Andrew Apostolou
| Jewish Ideas Daily » Daily Features
When the Germans entered Salonika on April 6, 1941, they found a willing cadre of collaborators and a broad section of Greek Christian opinion hostile to the Jews.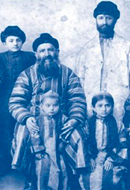 The Outliers
Friday, March 29, 2013 by
Allan Arkush
| Jewish Ideas Daily » Daily Features
Bukharan Jews are often viewed as a group of isolated exotics.  In fact, they are not so different that there has ever been much question about their belonging to the Jewish people.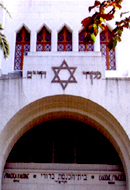 The Portuguese Phoenix
Tuesday, February 26, 2013 by
Kevin Zdiara
| Jewish Ideas Daily » Daily Features
Founded to resurrect Portuguese Judaism 75 years ago, Kadoorie Mekor Haim synagogue in Porto remains a symbol of Jewish resilience, faith, and conviction.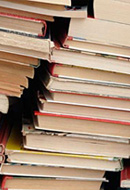 Crisis in the Curriculum
Monday, October 22, 2012 by
Yoel Finkelman
| Jewish Ideas Daily » Daily Features
In 1953, in a bold move, Israel passed a State Education Law.  Before then, Israeli education was run by political movements and parties which used their schools not just to teach the three R's but to indoctrinate as many unsuspecting youngsters as possible.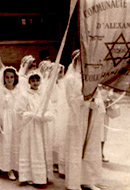 The Egyptian Jewish Remnant, Against Israel
Wednesday, October 3, 2012 by
Joseph Mayton
| Jewish Ideas Daily » Daily Features
CAIRO: At this upscale Cairo café, Sam and Amira, brother and sister, are the last two who would be seen as Jewish.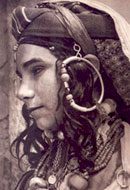 The Last Berber Jews
As a child, the French filmmaker Kamal Hachkar learned the Berber language from his grandparents in Tinghir, a Berber oasis city east of the Atlas Mountains in Morocco.  As an adult he discovered that the now exclusively Muslim town once had a substantial Jewish community.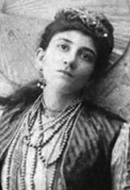 The First Lady of Fleet Street
Monday, April 23, 2012 by
Susan Hertog
| Jewish Ideas Daily » Daily Features
Her story is as old as Eve—lust for knowledge and power, disillusion, tragedy and rebirth—and as new as the modern world's technologically based global empires. It begins in the ghettos of Frankfurt and the cities of ancient Babylonia and ends in the mansions of Mayfair and country estates of England.