Secularism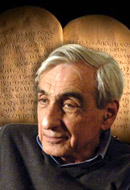 Biblical Politics
Tuesday, October 23, 2012 by
Alan Mittleman
| Jewish Ideas Daily » Daily Features
Michael Walzer is a pivotal figure in the recovery of the Jewish political tradition.  From his early book, Exodus and Revolution, which traced the impact of the Exodus story on Western politics, through his editorship, with Israeli colleagues, of the projected four-volume Jewish Political Tradition, Walzer is almost unrivalled as a scholar of Jewish political thought.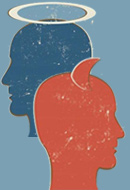 One-Step Ethics
Wednesday, October 17, 2012 by
Gil Student
| Jewish Ideas Daily » Daily Features
For 13 years in the New York Times Magazine, Randy Cohen's weekly column, "The Ethicist," posed and answered ethical questions from readers. I turned to the book for a summation of his ethical sensibility—and found evidence of both his decency and the limits of his secular approach, which in turn highlight a danger society currently faces.