Second Vatican Council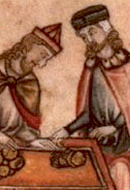 Renaissance Men
Monday, November 5, 2012 by
Adina M. Yoffie
| Jewish Ideas Daily » Daily Features
Hugo Grotius. Isaac Abravanel. Rabbi Joseph B. Soloveitchik.  These are not names normally mentioned in the same breath, but taken together, their experiences with and thoughts regarding interfaith encounters are instructive.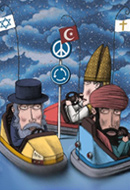 Does Jacob Hate Esau?
Monday, October 29, 2012 by
Jerome A. Chanes
| Jewish Ideas Daily » Daily Features
Jews have traditionally kept non-Jews at arm's length.  The rabbinic approach to anti-Semitism may be summarized as Halakhah hi b'yadu'a she-Eisav sonei et Yaakov, "It is an established normative principle that Esau hates Jacob."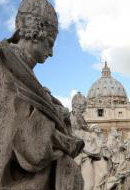 Catholics, Jews, and Jewish Catholics
Monday, June 18, 2012 by
Daniel Johnson
| Jewish Ideas Daily » Daily Features
Jews and Catholics in the English-speaking world have so much in common that they ought to make common cause more often than they actually do. The friction between them that sometimes catches fire is, as often as not, based on mutual ignorance and mistrust.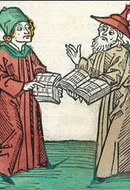 Jewish-Christian Dialogue Today
Monday, February 21, 2011 by
Yehudah Mirsky
| Jewish Ideas Daily » Daily Features
How do today's Jews and Christians encounter one another? The most obvious way is in the countless interactions of Jewish and Christian colleagues and acquaintances in a host of daily settings, including exchanges on their respective religious attitudes and experiences.
Editors' Picks
The Pope's Jewish Legacy
Brad Hirschfield
,
Washington Post
. Pope Benedict XVI antagonized some Jewish leaders.  But he confronted the Holocaust and the Church's historic persecution of Jews with honesty and integrity.