Saudi Arabia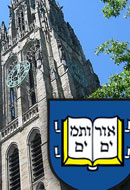 Anti-Semitism and Man at Yale
Tuesday, May 21, 2013 by
Alex Joffe
| Jewish Ideas Daily » Daily Features
Continuing our retrospective, we revisit Alex Joffe's critique of the unwillingness of Western universities to confront contemporary anti-Semitism, first published June 13, 2011.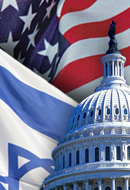 AIPAC and the Secret Worlds of Peoplehood
Tuesday, March 12, 2013 by
Alex Joffe
| Jewish Ideas Daily » Daily Features
No cause, force or organization, brings Americans, primarily Jews but also Christians, together like the cause of Israel as managed by AIPAC.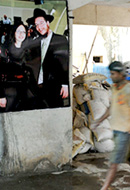 The ISI and the Jews
Thursday, January 3, 2013 by
Alex Joffe
| Jewish Ideas Daily » Daily Features
Pakistan's intelligence agency has supported Al Qaeda, Iran, and Lashkar-e-Taiba—the terrorists who attacked Mumbai in 2008, killing six at Chabad.  But the U.S. still treats it as an ally.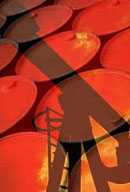 A Tale of Two Lobbies
Wednesday, September 8, 2010 by
Ruth R. Wisse
| Jewish Ideas Daily » Daily Features
The problem of the Arab-Israel conflict begins with the term itself, which misrepresents the unilateral Arab war against Israel as a bilateral dispute. Unilateral aggression is not unheard of—when did Poland ever aggress against Germany or Russia?—but nothing in United Nations history compares in intensity or fixity with Arab belligerence toward Israel, a UN member state. 
Editors' Picks
The Graveyard of Arabian Judaism
Nimrod Raphaeli
,
Jewish Press
. 19th-century Ottoman authorities brought a number of Iraqi Jews to Saudi Arabia to administer its oil-rich al-Ihsaa region.  They are gone now, but their cemetery remains.
Start-Up Ummah?
Schumpeter
,
Economist
. A new book argues that amid political instability and the threat of war, the Arab world has seen a rise in entrepreneurship, supported by a large and expanding market.